Chanel's Classic Diamond Quilt is now Available on Jewelry.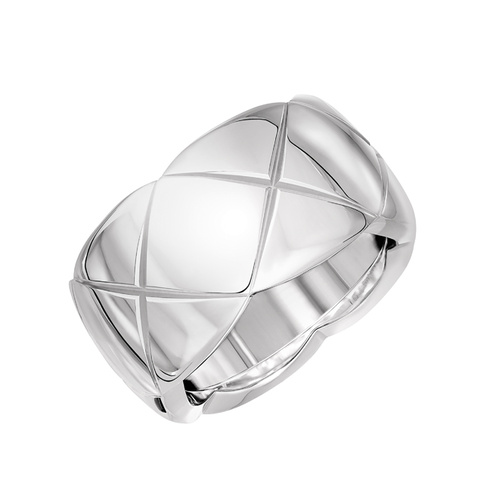 In the 1920s, Coco Chanel became tired of having to carry her handbags in her arms and decided to design a handbag that freed up the hands of women. Inspired by the straps found on soldiers' bags, the deisgner added thin straps and introduced the resulting design to the market in 1929.
In 1954, Chanel updated the handbag and the resulting design was called 2.55 after the date of creation, February 1955. Now, the French luxury house is celebrating the motif once again with a jewelry collection.
Finally, Chanel's famous diamond quilted pattern, the brand's signature motif, landed on rings and bracelets. The signature quilting is back, this time in 18 carat gold. The 2.55 bag was transformed into jewelry in pure and simple gold.
Coco Crush jewelry collection includes generously sized rings and cuff bracelets delicately engraved in in white or yellow 18K gold.