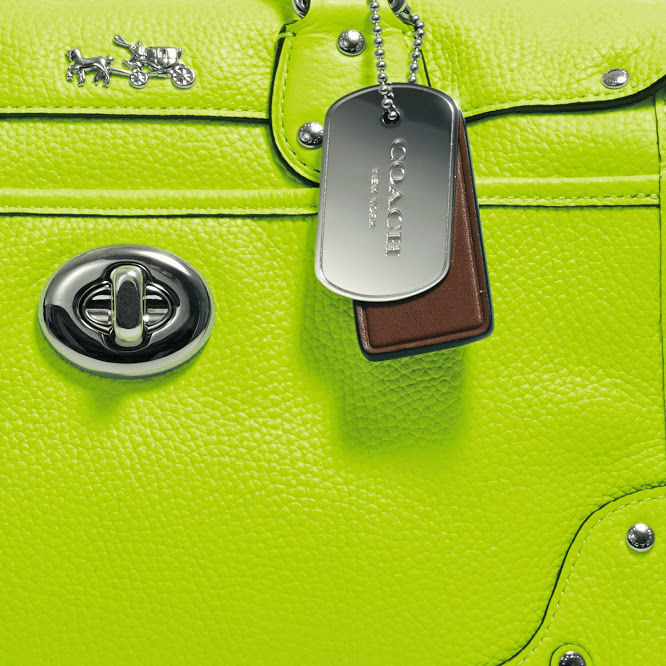 To coincide with the Coach's 75th Anniversary, the New York design house of modern luxury accessories and lifestyle collections announced the opening of its first flagship store in Paris. The store is located at 372-374 Rue Saint-Honoré, in one of Paris' most prestigious shopping districts, and is expected to open this fall.
The opening of first flagship store in Paris is a pivotal moment for Coach development across Europe. The Rue Saint-Honoré location will feature a complete collection of both men's and women's Coach product including ready-to-wear, shoes, sunwear, jewelry, watches and fragrance.
"We're confident that our new Modern Luxury store environment, showcasing Coach's rich heritage and commitment to craftsmanship along with product designed by Stuart Vevers, will be warmly embraced by the discerning Parisian consumer and international visitors alike," commented Ian Bickley, President, International Group for Coach.
The 6,500 square foot retail space designed by Creative Director Stuart Vevers in partnership with William Sofield, Designer and President of Studio Sofield features an interior that has a distinctive New York City attitude with the latest modern luxury evolution of Coach's design and positioning. It will include a unique VIP shopping salon and monogram shop. An impressive central blackened steel and mahogany staircase will be a centerpiece for the store.