Best of 2015 Mobile World Congress Goes to HTC Vive Virtual Reality.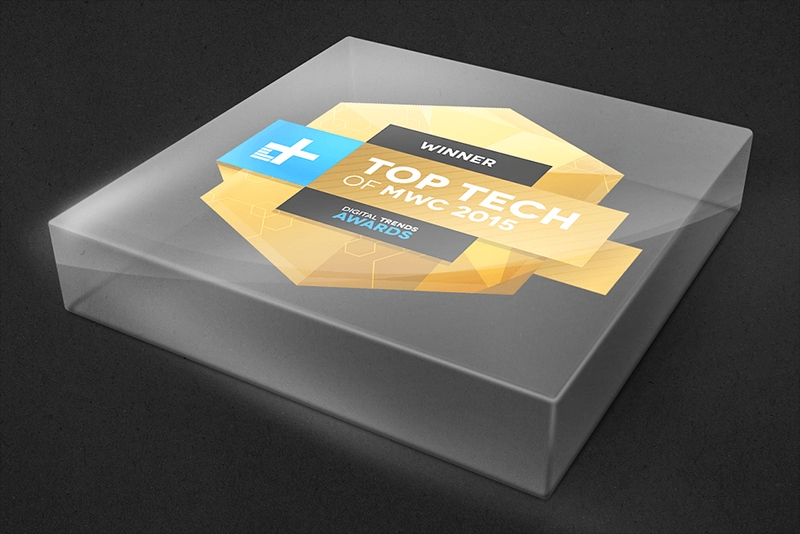 Mobile World Congress (MWC) Awards in Barcelona, Spain is an annual event gathering industry leaders, visionaries and innovators. MWC is a way to explore the trends that will shape mobile in the years ahead. Leading consumer technology publisher Digital Trends named the winners of this year's Top Tech of Mobile World Congress (MWC) Awards.
Digital Trends' editors and reporters drew upon their expert knowledge and experience reviewing and testing new technology to sift through the products unveiled at MWC and choose the category leaders. Winning products were selected based on multiple criteria, including use of innovative technology, design, ease of use, and their ability to enhance people's lives in new ways.
"Developed in partnership with Valve Software, HTC's Vive is the most immersive, transformative virtual-reality experience I've ever had," Jeffrey Van Camp, Deputy Editor Digital Trends said about Best of Show – HTC Vive virtual reality. "Oculus Rift doesn't hold a candle to this. VR is a popular buzzword right now, and we've tried out the current wave of VR headsets, which are mostly Oculus clones. But the Vive is a totally new kind of virtual reality. I'd compare it to the difference between playing a 3D game and being inside one. Microsoft's HoloLens is the closest product to what Vive is going for, but even it may not compare," added Van Camp.
The Top Tech of 2015 Mobile World Congress winners are:
Best of Show: HTC Vive Virtual Reality;

Accessories: Kristall Liquid Screen Protector;

Apps: TunnelBear;

Cool Tech: EyePrint ID on the ZTE Grand S3;

Phones & Tablets: Samsung Galaxy S6;

Wearables: LG Watch Urbane LTE."The level of innovation at this year's MWC is simply staggering," said Jeffrey Van Camp, Deputy Editor of Digital Trends. "With so many amazing products, it was difficult for Digital Trends editors to pick just four. The winners are true standouts with the potential to improve people's lives. Congratulations to all of the finalists and winners in Digital Trends' Top Tech of MWC Awards competition!"
2015's MWC featured more than 1,900 exhibitors and approximately 90,000 attendees. Read more about the winners of the Top Tech of MWC on Digital Trends.