Golf or race? This really is the ultimate golf car.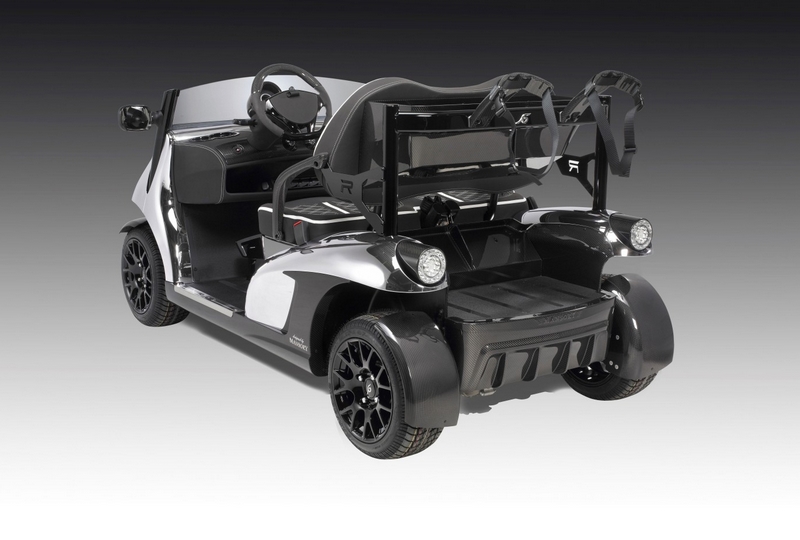 Danish luxury golf cart manufacturer Garia teamed up with Mansory Design to produce the fastest golf cart in the world. The Garia Mansory Prism develops a top speed of 60 km/h (37 mph) and an acceleration of 0-40 km/h (25mph) in less than 2 seconds thanks to new Samsung Lithium Batteries and an upgraded Curtis Controller. The speed is further assisted by a significant weight loss compared to a regular Garia Monaco Roadster of more than 150 kg, making this also the lightest Garia ever made.
Still suitable for golf due to its adjustable speed and regeneration settings via the machined aluminium knobs on the dashboard, the driver can opt for one of the three driving programs: "Golf" "Street" or "Race" – the last one powerful enough to spin its wheels on dry tarmac and lending the car a go-cart attitude in terms of handling and performance. Turn the switch to "Golf" and the top speed, acceleration and torque settings are adjusted to golf course accepted levels.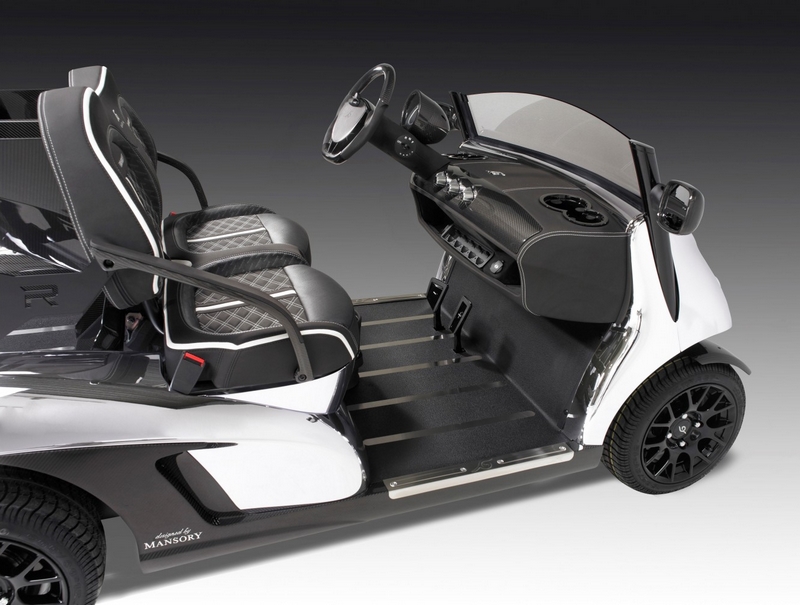 The Garia Mansory Prism luxury golf cart debuts chrome body panels and aluminium switches made in collaboration with German Bugatti supplier Kussmaul. Clear coated carbon fibre parts and leather seats comes from Mansory who offers a full official range of upgrades for all Garia models. All parts of the car are made from the highest quality materials only seen in high-end supercars and the aerospace industry.
Most of the parts on the Garia Mansory Prism is available as upgrades for all regular Garia cars, but the specific design of the Garia Mansory Prism and its unique performance and adjustable settings is strictly limited to 7 pieces. The Garia Mansory Prism is street legal in Europe and can be registered with license plates and driven on the road.
Regular Garia Golf Cars are – depending on options – available for considerably less than 15.000€, however securing one of the 7 Garia Mansory Prism is slightly more expensive at MSRP 75.000€ + VAT.