Coach to Open 'Coach House' on Fifth Avenue in New York City.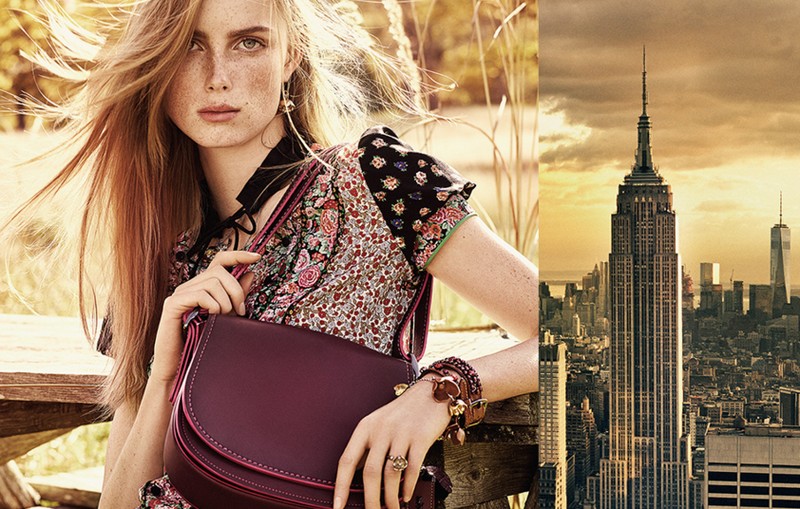 Coach, the buoyant New York design house of modern luxury accessories and lifestyle brands, announced the opening of a Fifth Avenue flagship, timed to coincide with the brand's 75th Anniversary. The store will be located at 685 Fifth Avenue in New York City, in one of the world's most prestigious shopping districts, and is expected to open this Fall.
With a bespoke façade and modern luxury interior, the new 'Coach House' on Fifth Avenue will provide an appropriate showcase for the full expression of our women's and men's Collections including bags, small leather goods, footwear, and ready-to-wear, in addition to offering a full range of customization and leather services.
"Our intention is to create a true 'Coach House', celebrating Coach's heritage and history of craftsmanship," said Victor Luis, Chief Executive Officer of Coach.
"We will also be opening a separate adjacent Stuart Weitzman flagship store, bringing the two brands' stores to one iconic location," added Luis.
The retail space dedicated to the Coach brand – about 20,000 square feet – will be designed by Executive Creative Director Stuart Vevers in partnership with William Sofield, Designer and President of Studio Sofield. It will feature an interior that has a distinctive New York City attitude with the latest modern luxury evolution of Coach's design and positioning. It will include a unique shopping salon and Craftsmanship Bar. An impressive blackened steel and mahogany staircase will be a key element for the store, inviting the customer in and creating a sense of discovery while shopping. Warm lighting, proprietary carpets, and fine millwork will accent each room and emphasize a contrast of materials and expressions essential to the modern luxury design of the new Coach stores. Throughout the three-level flagship will be a mix of custom-designed cabinetry with vintage and bespoke furniture and objects.

"We're especially excited about the expected opening of this prominent New York location, a true House for the Coach brand in this important global fashion capital. We're confident that our new modern luxury store environment, showcasing Coach's rich heritage and commitment to craftsmanship along with product designed by Stuart Vevers, will be warmly embraced by the discerning New York shopper and international visitors alike," commented Andre Cohen, President, North America for Coach.
"We are very excited to have a true window to the world for our brand on Fifth Avenue, an address that is globally synonymous with fashion and luxury," added Stuart Weitzman, Chairman of Stuart Weitzman.