Swiss aim to launch first space cleaner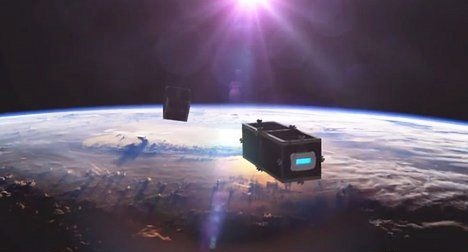 The Swiss Space Centre at the Ecole Polytechnique Federale de Lausanne (EPFL), a top science university, announced the launch of CleanSpace as the first installment of a family of satellites designed to clear up space debris.
According to EPFL, "16,000 objects larger than 10 centimetres in diameter and hundreds of millions of smaller particles are ripping around the earth at speeds of several kilometres per second."
"It has become essential to be aware of the existence of this debris and the risks that are run by its proliferation," said to AFP Claude Nicollier, an astronaut and EPFL professor.
The space centre said it was moving beyond rhetoric to "take immediate action to get this stuff out of orbit."
"We want to offer and sell a whole family of ready-made systems, designed as sustainably as possible, that are able to de-orbit several different kinds of satellites," explained centre director Volker Gass.
"Space agencies are increasingly finding it necessary to take into consideration and prepare for the elimination of the stuff they're sending into space. We want to be the pioneers in this area."