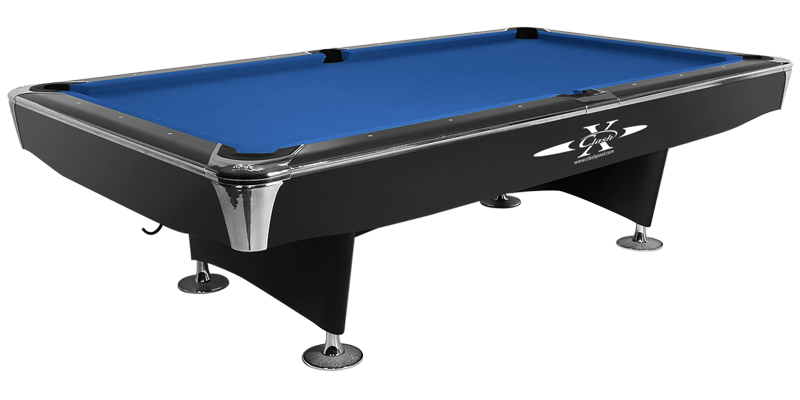 A billiard table created in the Netherlands, a model of which graces the royal palace of HH Sheikh Ahmed Bin Rashid Al Maktoum, CEO and Chairman of The Emirates Group and Chairman of Dubai World, was on display at the Big Boys Toys 2012 show in Dubai.
Clash X is also the official playing tables for the German National Championship till 2014. Clash X is the first table in the world to have steel frame and to use the FST (Flat Slate Technology).
The table is equipped with galvanized dismountable steel frame, snap and bolt system for easy assembly. Frame is supplied with exclusive "TX-system" which guarantees extreme rigidity over time. 25 internal levelers are provided for easy outlining of the slates.
Clash tables are renowned as a reliable tournament table:  European Pool Championships 2005, Eurotour Weert 2002 till 2007, European Poopl Championships Seniors 2003 Ostend, European Pool Championships 2004 Weert, Dutch National Pool Championships 2006 & 2007 Deurne, Weert Open 2004-2008, Loontjens Opent 2006 Antwerp, German National Championships 2004-2014.