Luxe trucks: High-end pickups picking up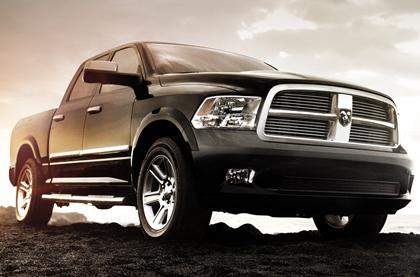 Chrysler Group will add a second level of luxe trucks to its Ram light-duty line at the Chicago Auto Show this week,
highlighting a new source for profit: the buyers of high-end pickups. All of the makers say the high end of the pickup market has been especially strong.
Ford Motor already has five different high-end versions of its F-150 pickup. General Motors' GMC has one high-end model, the Sierra Denali.
In 2010, only 9 percent of pickups sold cost more than $40,000. By last year, that figure had climbed to 13 percent, said Fred Diaz, CEO of Ram, to thetowntalk.
Together, Ford's luxe trucks accounted for about 30 percent of F-150 sales last year to individual buyers, a figure that has "definitely gone up," says Doug Scott, Ford's Truck Group marketing manager. That's because buyers of high-end trucks generally are more wealthy and credit-worthy, riding through the recession more easily.