G6 is also the brightest Cirrus ever.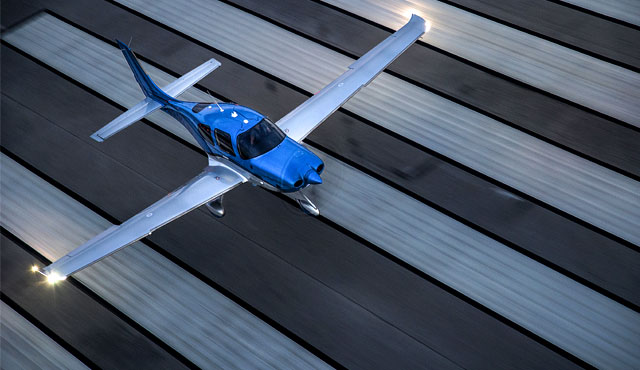 Cirrus Aircraft announced the launch of the all new 2017 G6 – the smartest, safest and most advanced models ever of the best-selling SR22T, SR22 and SR20 piston airplanes.
The sixth generation Cirrus offers ultra-high speed Cirrus Perspective+ by Garmin flight deck, luxury automotive-inspired Cirrus Spectra wingtip lighting, premium cockpit connectivity solutions and more.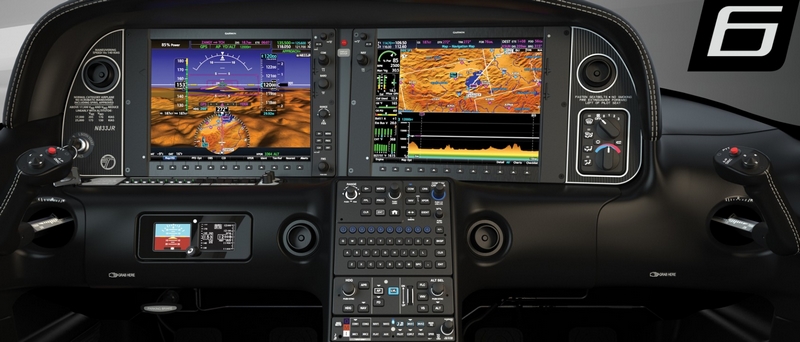 At the core of the revolutionary G6 is the all new, next generation Cirrus Perspective+  flight deck by Garmin. Inspired by Garmin's latest G1000 NXi
integrated platform, Perspective+ takes features Cirrus pilots have come to love and makes them even better. Ten (10x) times faster processing speed than prior Cirrus Perspective avionics gives pilots enhanced performance and safety capabilities found in advanced turbine flight decks, such as animated datalink weather, SurfaceWatch safety protection, payload management, visual approach capabilities, wireless database uploads and more. The all-new keypad controller sports a Cirrus-first QWERTY interface, allowing you to make a seamless transition from your smartphone,
tablet or laptop to your personal aircraft. And to make navigating the avionics and flight deck interface even easier, Perspective+ has an all new HOME key – instantly bringing you back to your main navigating functions with the touch of just one button.
Working with Whelen Engineering, the global leader in emergency lighting and signaling solutions, Cirrus Aircraft developed the Cirrus Spectra wingtip. Incorporating ultra high performance LEDs behind one continuous lens, the dual-strobe Spectra wingtips combine power, style, and intelligence resulting in the brightest, most visible lighting solution ever offered by Cirrus. Brightness has increased two-fold for better visibility on landings, automotive-style wingtip halo lighting automatically operates within 200′ of the surface and on the ground making an iconic and bold statement, and pulsing "wig-wag" functionality above 200′ maximizes visibility to others giving the G6 an unmistakable presence anywhere in the world, day and night.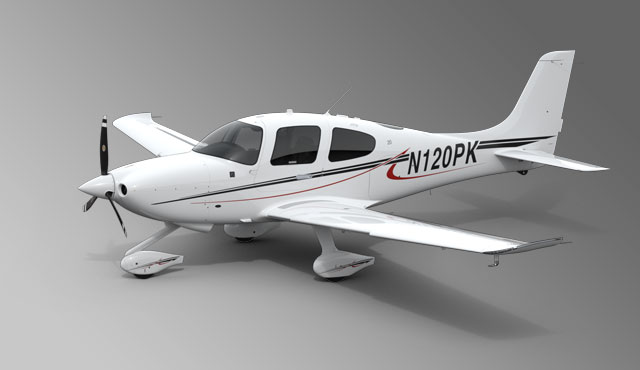 The global standard in technologically-advanced, affordable high-performance piston training aircraft is all new for 2017 as well. In addition to the Cirrus Perspective+ flight deck, the aircraft now comes equipped with a modernized Lycoming IO-390, 215HP powerplant. This four- cylinder G6 SR20 creates a step change in the ownership experience as it increases power while, through a collection of additional enhancements, also increasing useful load by up to 150lbs (68kg).
The launch of G6 continues a record year of enterprise growth at Cirrus Aircraft. In June, Cirrus opened a new Factory Service Center at the McGhee Tyson airport in Knoxville, TN at the home of the new Vision Center campus. In October 2016, Cirrus certified the world's first single-engine Personal Jet – the Vision Jet – and began customer deliveries of the category-defining jet shortly after in December.