Meet the Kérastase Hair Coach Powered by @Withings, the world's first-ever smart hairbrush + mobile app.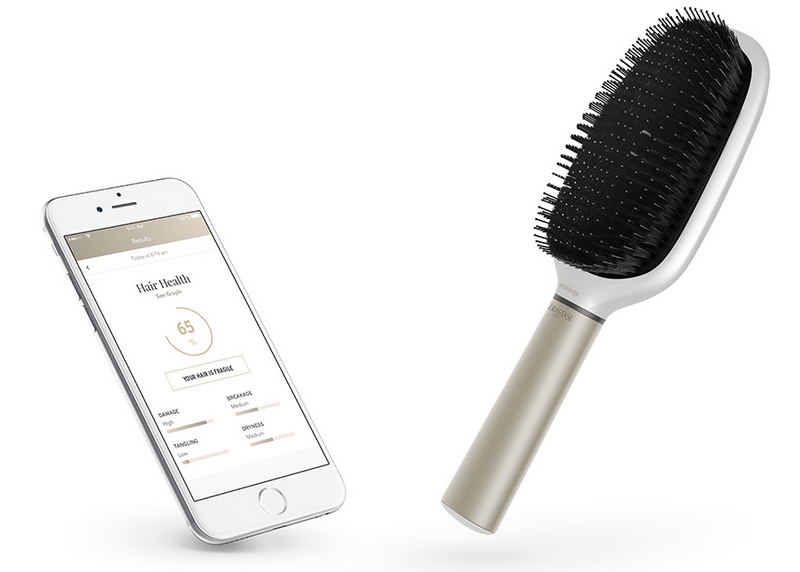 Technology is transforming our daily beauty routines, and smart devices have huge potential to impact how we care for our hair and skin.
Kérastase have reinvented what a person's relationship with their hair can look like. The high-end company is showing how connected devices can revolutionize the beauty industry. According to a report published by L'Oréal scientists, forceful hair brushing has been proven to cause hair damage, including breakage and split ends. Retailing for under $200, the brush will be available mid-2017.
Kérastase's Hair Coach Powered by Withings is the world's first-ever smart hairbrush. The devise was presented at CES 2017. Developed in collaboration with L'Oréal's Research and Innovation Technology Incubator, the brush features Withings' advanced sensors along with L'Oréal's patent- pending signal analysis algorithms to score the quality of hair and monitor the effects of different hair care routines.
An accompanying mobile app provides additional insights and customized product recommendations to help people better care for their hair.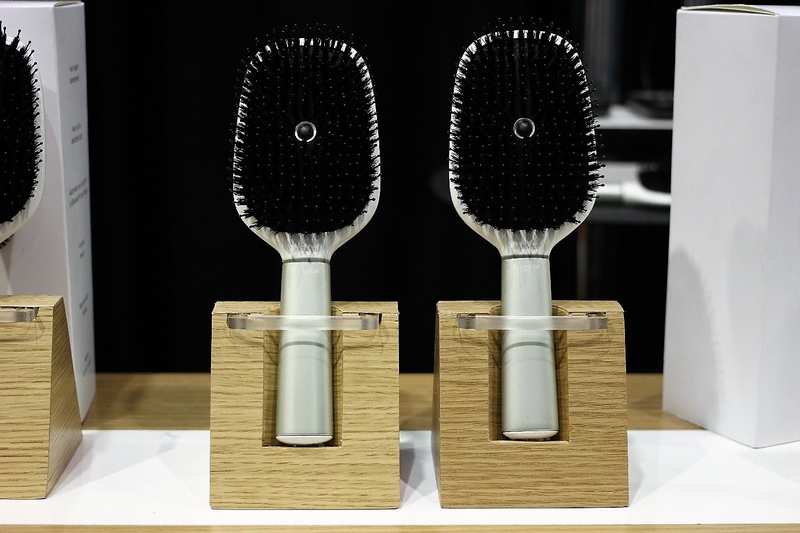 A microphone listens to the sound of hair brushing to identify patterns, providing insights into manageability, frizziness, dryness, split ends and breakage.
3-axis load cells measure the force applied to the hair and the scalp when brushing. An accelerometer and a gyroscope help further analyze brushing patterns and count brush strokes, with haptic feedback signaling if brushing is too vigorous.
Conductivity sensors will determine if the brush is being used on dry or wet hair in order to provide an accurate hair measurement. The brush itself is splash proof.
These sensors feed data automatically via Wi-Fi or Bluetooth to a dedicated mobile app, which then takes into account weather factors like humidity, temperature, UV and wind, which also impact hair's manageability and quality. By tracking the way a person brushes and factoring in aspects of daily life, the smart brush app provides valuable information including a hair quality score, data on the effectiveness of brushing habits, personalized tips and product recommendations.