Balanced, juicy and oh so fresh. Raise your Ciroc! Thanks to the Tropical Luxury state-of-mind, summer is reignited!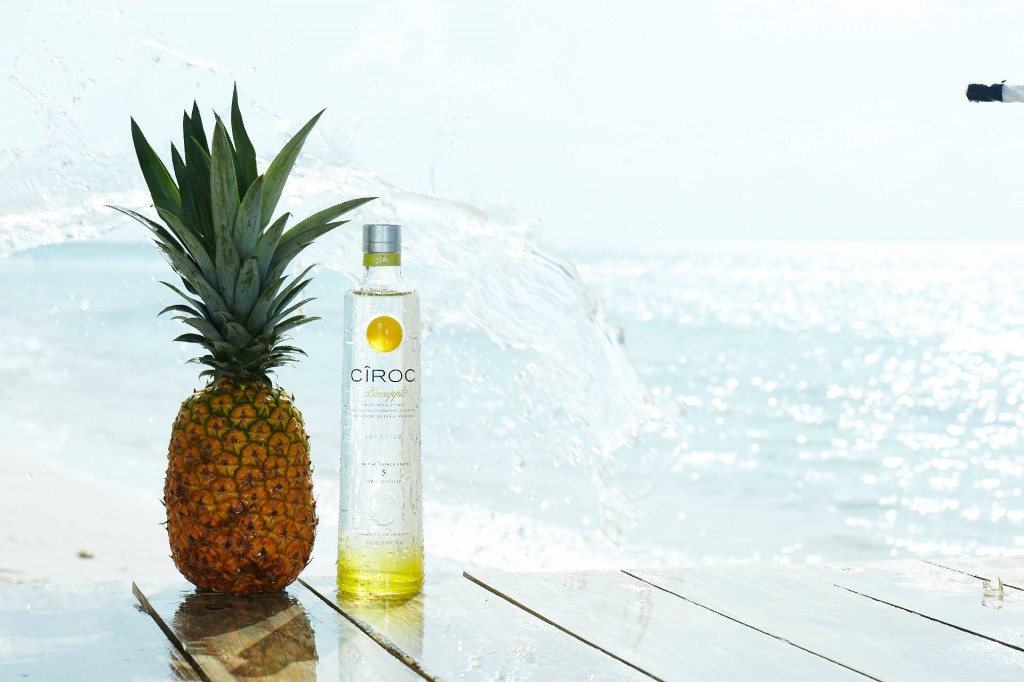 How to extend summer? With a rich pineapple flavor, a touch of vanilla and a tropical finish. CIROC Ultra Premium Vodka is consistently taking the #1 spot for vodka innovations. The latest is PINEAPPLE infused vodka.
. "Our infused vodka flavors are consistently innovative and versatile. They are great for making delicious cocktails and smooth enough to be enjoyed neat or on the rocks," said Sean "Diddy" Combs.
"CIROC PINEAPPLE encourages fans of the brand to live in a summer state of mind and experience the luxury of the tropics with every sip," added Combs.
To celebrate the new flavor launch, the brand has also been named the Official Toast of the Mercedes-Benz Fashion Week 2015 Spring/Summer Collections.
The versatility of the liquid offers consumers an expanded range for cocktail creativity. Recommended simple mixers are tonic, orange juice, and soda. The following are some other CIROC PINEAPPLE cocktail considerations: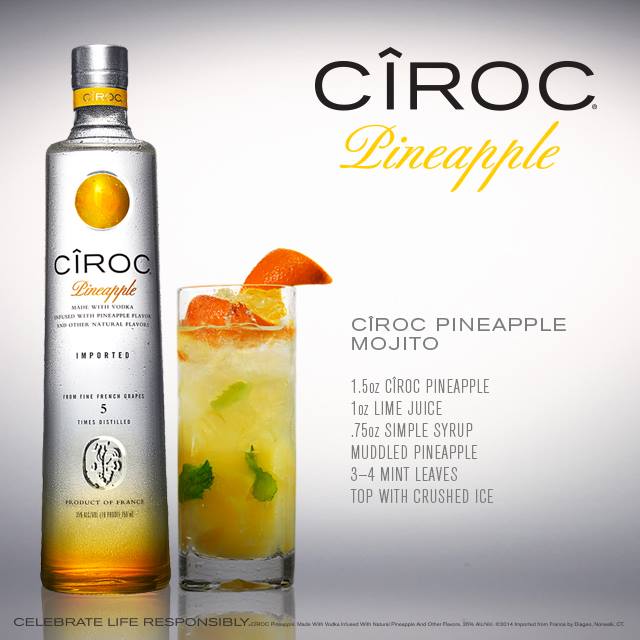 1.5oz CIROC Pineapple
3oz Pineapple Juice
1.5oz CIROC Pineapple
1.5oz Orange Juice
1.5oz Cranberry Juice
1oz CIROC Pineapple
.5oz Lemon Juice
.5oz Orange Juice
.5oz Pineapple Juice
.5oz Honey Syrup
Splash of Prosecco
1.5oz CIROC Pineapple
1oz Coconut Water
.5oz Lime Juice
.5oz Simple Syrup
Splash of Soda.