Tycoon cards by theory11 and magician Steve Cohen.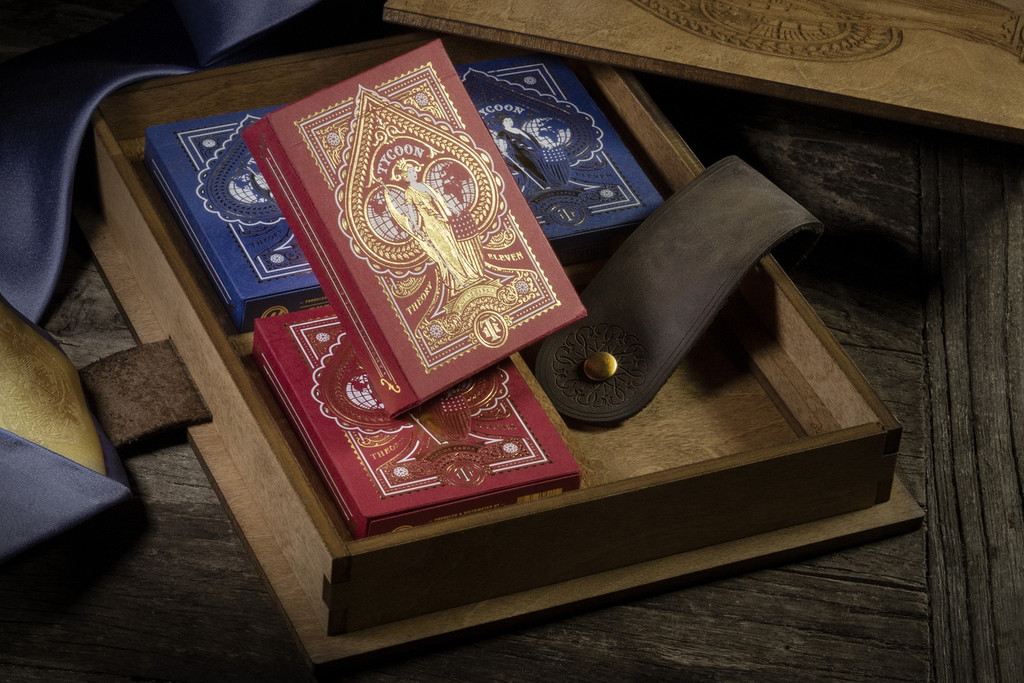 His sold-out Chamber Magic show, performed on weekends in a plush Waldorf suite for the past 14 years, attracts celebrities, royalty, well-heeled New Yorkers, and magic aficionados. On weekdays, the tuxedoed conjurer shares "miracles up close" in exclusive venues for a who's who list of private clients.
For close-up magician Steve Cohen, star of the weekly Chamber Magic show in the Waldorf Astoria Hotel, an essential tool of the trade is a good deck of cards—and none measured up. So, The Millionaires' Magician created his own sleek, ultra-luxury deck and called them Tycoons in honor of his exclusive clientele.
"Doing tricks with Tycoons is like playing a Stradivarius," explained Cohen. "They keep me at the top of my game."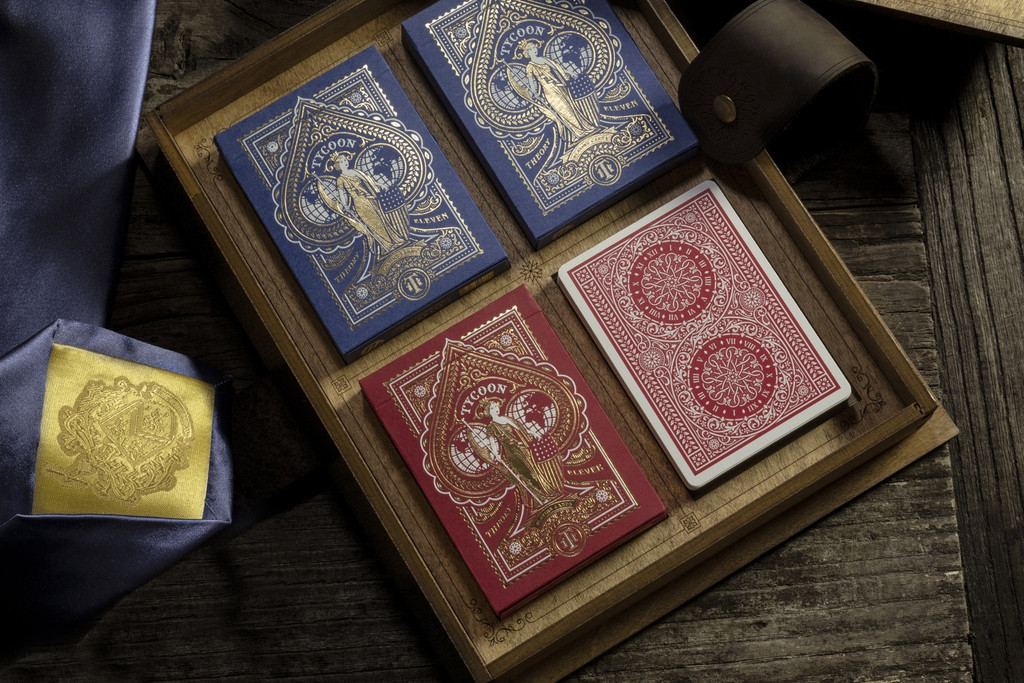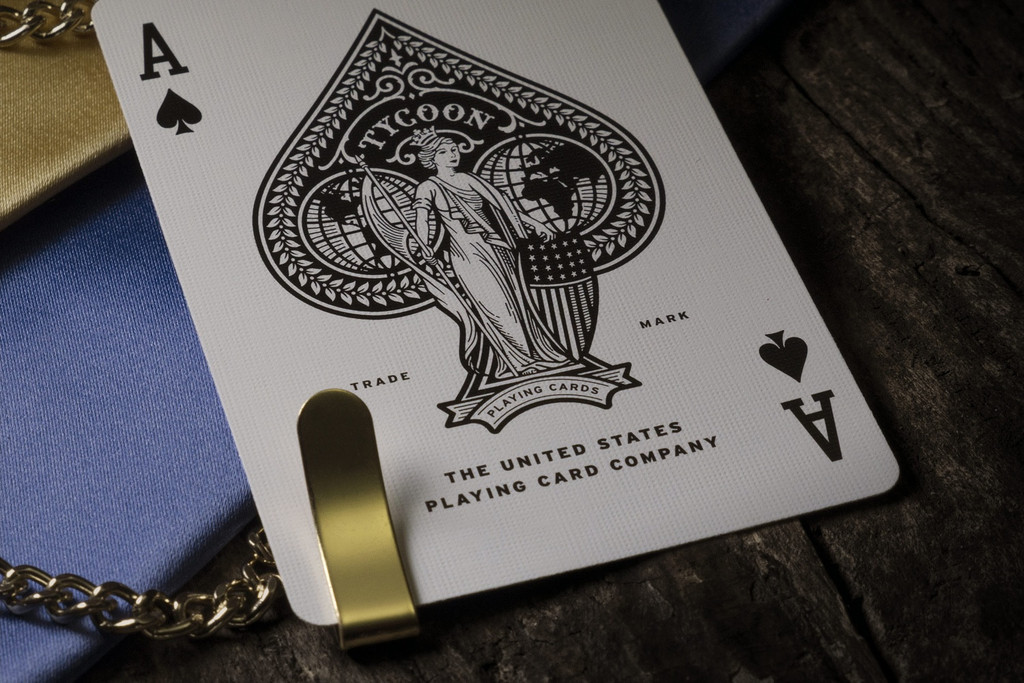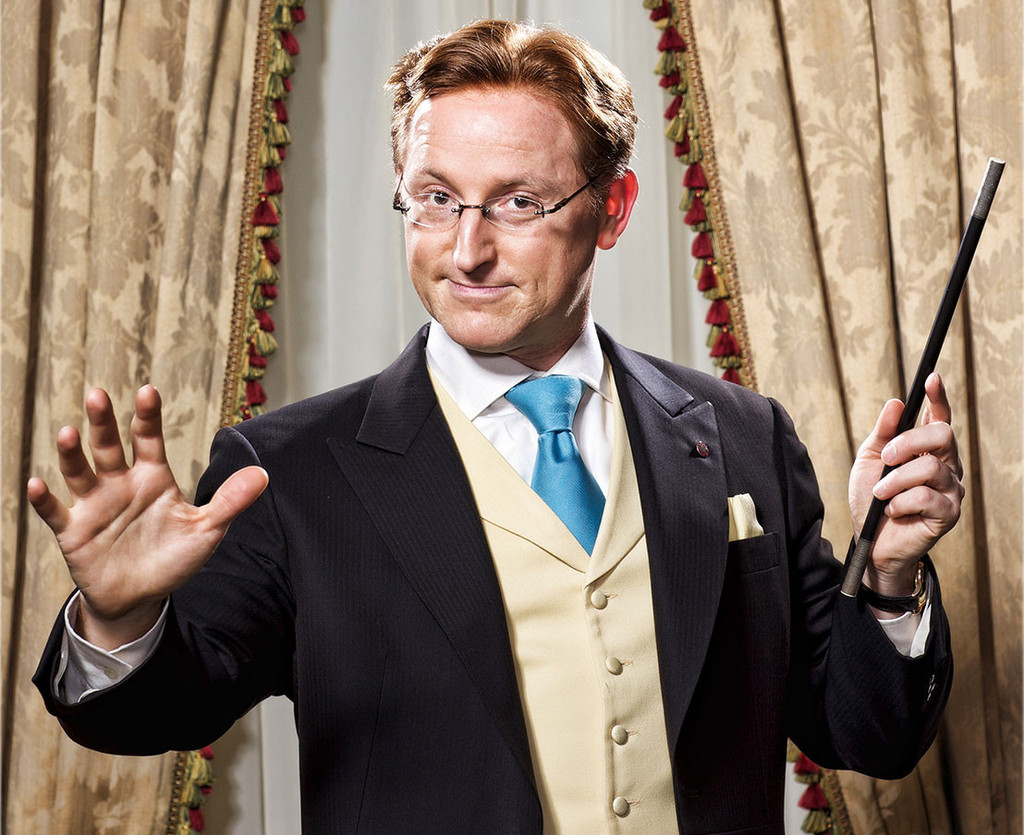 The newly minted Tycoon deck was designed in collaboration with theory11, the largest producer of premium, luxury playing cards. Tycoons are manufactured in America from premiere-quality paper derived from sustainable forests and vegetable-based inks. Their unique design includes a debonair Joker sporting a cane and top hat (modeled after Cohen); an elegant woman gazing out from the Ace of Spades; and lifelike Court cards licensed from Fournier in Villarreal de Alava, Spain.
Available in Crimson Red and Ming Blue, Tycoon decks are packaged individually and in groups of four nestled inside a handcrafted Limited Edition Collector's Box. Made from laser-etched English Chestnut stained wood, each box is secured with an authentic leather strap.