Alexandre de Brettes appointed CEO of Christopher Kane.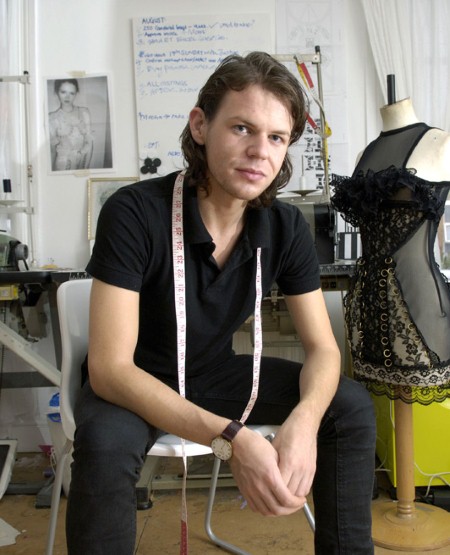 Christopher Kane (part of Kering luxury & lifestyle group, previously known as Pinault-Printemps-Redoute until 18 May 2005 and PPR) took his brand to the next level with the appointment of Alexandre de Brettes as Chief Executive Officer of the brand Christopher Kane, effective 1st September, 2013. De Brettes' appointment is the first major hire since Kering acquired the Christopher Kane company in January 2013 and forms part of the company's global development strategy.
Previously Director of Financial Communications and Market Intelligence at Kering, Alexandre de Brettes joined the Group in 2002 as Deputy Director of Financial Communications.
"We are delighted that Alexandre is joining our company. His experience at Kering is invaluable to us and his understanding and appreciation of our creative culture was what drew us to him. Alexandre's appointment puts the running of our business in very good hands and gives us a strong ally in the building of our company. Together, we will focus on organic global growth and protecting and nurturing the creative DNA of our business," commented Christopher Kane, Creative Director, and Tammy Kane, Deputy Creative Director of the brand.
"Alexandre's skills and the experience he acquired within the Group will enable him to help the Christopher Kane house accelerate its expansion," said Alexis Babeau, Managing Director of Kering Luxury Division.
"I am thrilled to join Christopher Kane. With Christopher, Tammy and the whole team, my role will be to bolster the growth of this extraordinary fashion house around the world, protecting its creative heart and capitalizing on its unique identity," stated Alexandre de Brettes, CEO of Christopher Kane.
Kering's Luxury division is strong in especially leather-good, shoe, ready-to-wear, watches and jewellery sectors. The brands are Gucci (100% share), Saint Laurent Paris (100% share), Sergio Rossi (100%), Boucheron (100% share), Bottega Veneta (100% share), Stella McCartney ( 50% share), Alexander McQueen (51% share), Brioni (100% share), Sowind Group (51% share) with Girard-Perregaux and JeanRichard, Queelin and Christopher Kane (51% share).