Top 20 most expensive hotels in the world.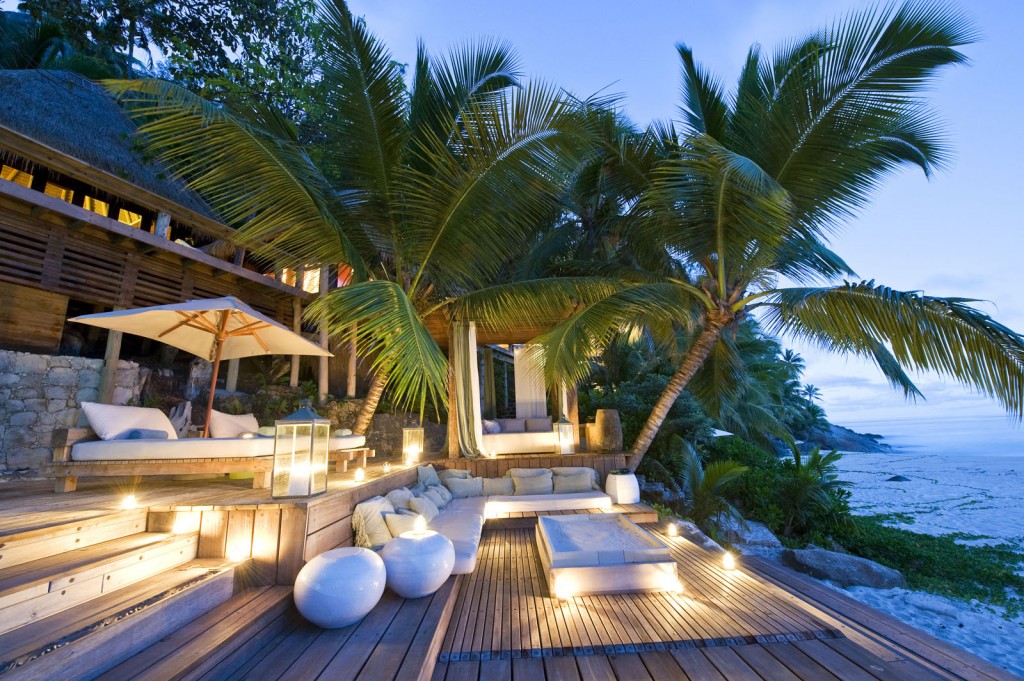 Africa, Oceania, Europe and even Bhutan are the place to find world's most extravagant hotels and accommodations.
The most expensive luxury hotels have been tabulated and the North Island Lodge in the Seychelles has secured the number one spot. A new survey from Luxury-Hotels.com revealed this finding after comparing the rates of luxury hotels across the globe. The main summer holiday month of August 2013 served as the basis of comparison. The most luxurious hotels list is dominated by resorts in Africa, remote islands in Oceania, and a handful of listings in Italy, France and Canada. None of the hotels are from the US.
A couple who wants to spend the night at the North Island Lodge this summer will have to pay an eye-popping $5843 nightly. This luxury lodge's remote location in the Seychelles is likely a contributor to its high price tag. Indeed, visitors must take a 15-minute helicopter ride to reach it on the main island of Mahé. That overnight rate easily
positions the lodge ahead of the second-place finisher, the Laucala Resort. Situated on Fiji's Laucala Island, a one -night stay at this number tworesort averages $5040.
Another five African lodges, four of them safari camps, are found inside the Top 10. Europe's most expensive hotel is the Cala di Volpe, located in Sardinia's Costa Smeralda. There a double room averages $2939 during August, thus ranking as the ninth most expensive luxury hotel in the world.
Following are the world's 20 most expensive hotels. The rates listed reflect the average nightly price a couple has  to spend to stay at each respective resort for the period spanning August 1–31, 2013.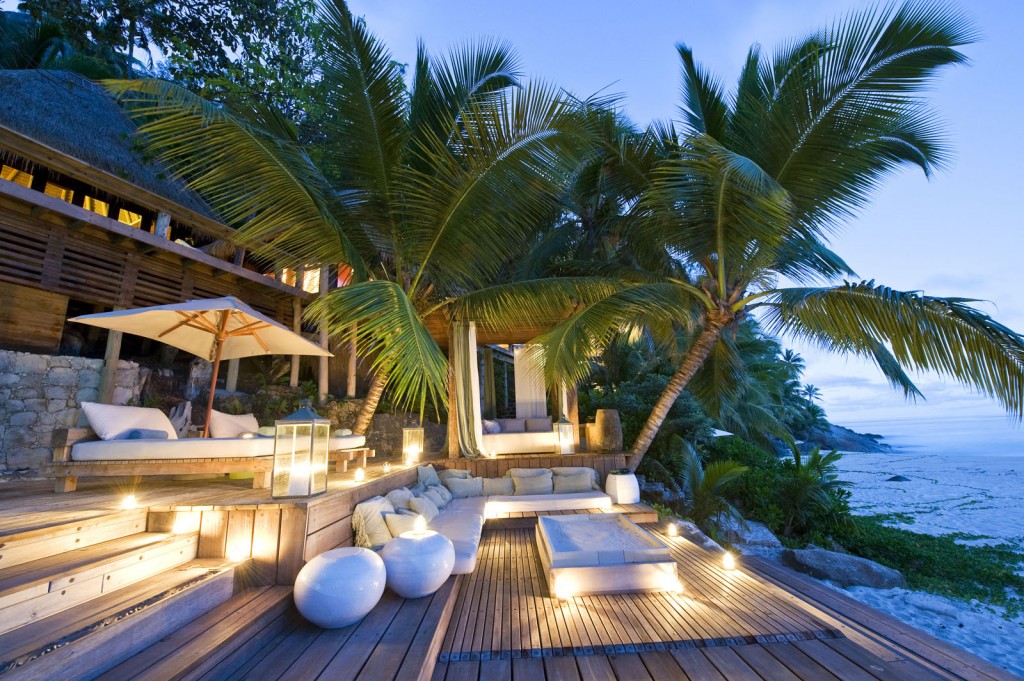 Top 20 most expensive hotels around the world:
1. North Island Lodge, Seychelles $5,843 USD per couple
2. Laucala Resort, Fiji, $5,040
3. Khwai River Lodge, Botswana, $4,060
4. Savute Elephant Camp, Botswana, $4,020
5. Eagle Island Camp & Spa, Botswana, $3,970
6. Singita Grumeti Reserves, Tanzania, $3,570
7. King Pacific Lodge, Canada, $3,249
8. Mnemba Island Lodge, Tanzania, $3,100
9. Hotel Cala di Volpe, Italy, $2,939
10. Queen Charlotte Lodge, Canada, $2,800
11. Le Dune, Forte Village Resort, Italy, $2778
12. Singita Lebombo Lodge, South Africa, $2634
13. Four Seasons Tented Camp, Thailand $2470
14. The Wakaya Club and Spa, Fiji Islands, $2240
15. Maia Luxury Resort & Spa. Seychelles, $2238
16. Singita Ebony Lodge, South Africa, $2082
17. Canouan Resort, St. Vincent, $2040
18. Amankora, Bhutan, $1987
19. La Réserve Paris, France, $1929
20. Hotel Romazzino, Italy, $1824.