Iceland, Slovakia, Montenegro and Lavtia are leading Europe in terms of growth.
Despite persistent economic malaise across much of Europe, international tourism continues to grow across the region. Available data for 2013 present an encouraging picture of the resilience of tourism demand in Europe. Out of 22 destinations reporting through at least March, 19 are reporting growth in international arrivals.
Smaller destinations are leading Europe in terms of tourism growth. Iceland's natural landscape with dramatic geysers, towering waterfalls, and lava fields made the country one of the fastest-growing tourist hotspots in Europe, alongside Slovakia, according to the latest report out of the European Travel Commission.
Iceland and Slovakia stage the strongest performance with a surge in foreign arrivals of 30% and 20%, respectively. Montenegro, Latvia and Croatia follow with a growth around 9%, Hungary and Poland with a growth of 7%. At the other end ofthe spectrum, Cyprus (-12%) suffers amid the negative publicity received at the beginning of theyear. Among the largest destinations, Germany and Spain post a healthy 4% on top of previous year's positive results. The UK eventually returns to positive growth.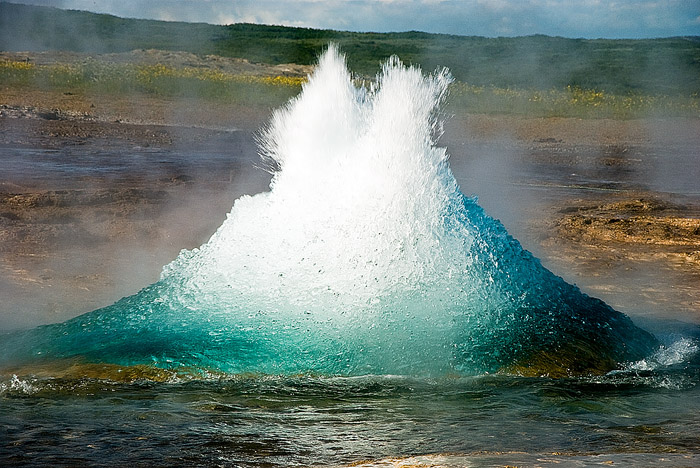 Growth in overnights remains subdued compared to that of arrivals, as travellers remain cost conscious. Notable exceptions are Latvia (+9% in arrivals and +14% in overnights), Croatia (+9% and +11% respectively), Malta (+7% and +10% respectively) and Czech Republic (+3% and +4%). The reverse trend in these destinations finds its roots in increasing visits from long-stay markets and segments, the establishment of new connections with medium and long haul markets or reduced fiscal pressure on tourism services.
Global hotel demand is continuing to soften as 2013 progresses, presenting a picture consistent with the international nights data and aviation trends presented earlier.
The latest data indicate stronger room demand reported in Latin America and the Middle East and Africa, predominantly driven by local markets. The accommodation data point to slower growth in Asia/Pacific region including notable falls in North East Asia. North America hotel performance has also been solid, primarily as a product of rising room rates.