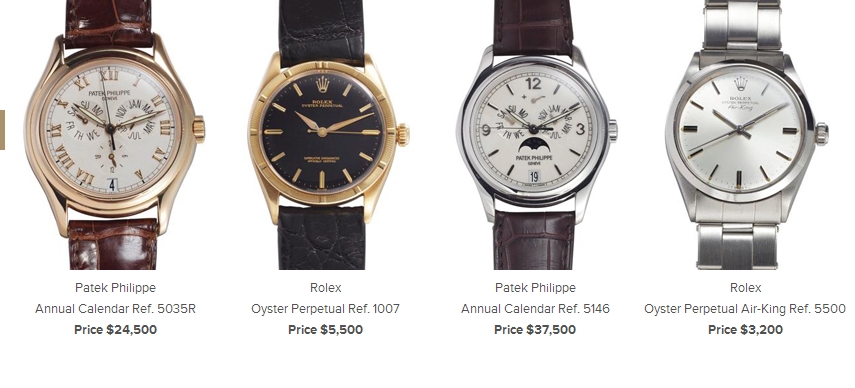 A new way to get your hands on some of the world's rarest timepieces was unveiled by Christie's. Christie's Watch Shop is an online luxury retail boutique of rare, vintage, and luxury timepieces that will be available for immediate purchase all year round online. Shop will feature rare examples of references from blue-chip makers including many examples complete with original boxes and certificates.
As five-year auction market leaders in Watches, Christie's Watch Shop offers a new way to build a watch collection that will complement Christie's global auction sales schedule as well as its bespoke Private Sales service. There will be a selection of at least 30 watches available at all times, announced the auction house. Each watch will have a set price, with no additional costs or buyer's premium, and be available for immediate purchase.
Since the soft launch of Christie's Watch Shop in early May 2014, Christie's sold through 30% of its inventory within the first week, featuring varying styles by Rolex, Patek Philippe, Omega, and Tudor with prices ranging from $3,500 up to $58,000. Buyers participating in Christie's Watch Shop come from all regions of the world including the United States, the United Kingdom, and Switzerland.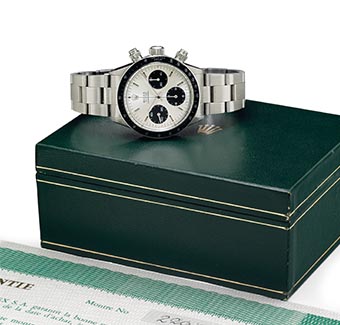 "Our new site sells watches of uncompromised quality, vetted by our team of watch specialists, at competitive prices which are often better than those found in stores both online and offline," explained John Reardon, International Co-Head of Christie's Watches. "The vision of Christie's Watch Shop is clear: we will scour the world for the best examples of vintage and modern watches and offer them to our clients at the best prices for immediate purchase."
Furthermore, Christie's Watch Shop content will include The Vault: watch news, interviews, and analysis from our specialists, Deconstructed: an in depth look at choice selections from Christie's Watch Shop collection, and Videos: Dialed In.