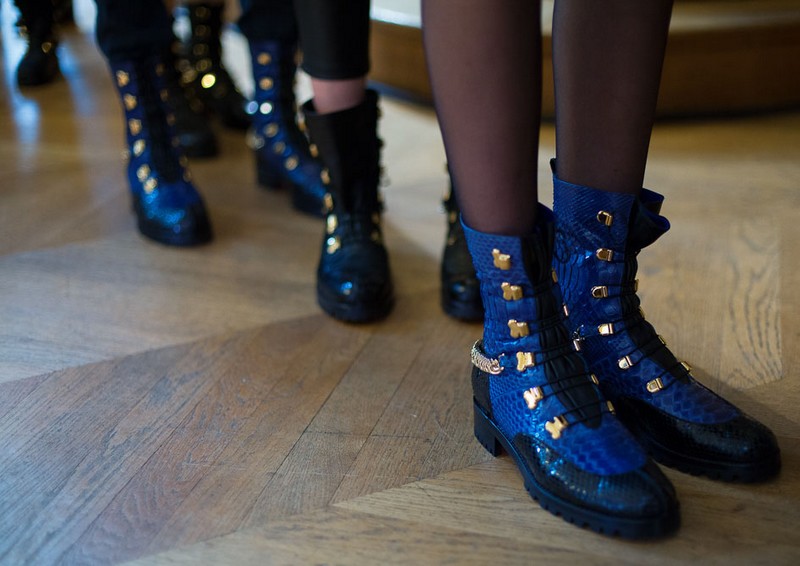 For Paris Haute Couture Week Spring/Summer 2016, Christian Louboutin traveled through time, dressing red-soled warriors from the past to a future dystopia. First was Bouchra Jarrar's hussards, then a quick pas de deux with the post-apocalyptic creatures of Yiqing Yin, finishing the week at Ulyana Sergeenko's decadent Soviet-inspired ball.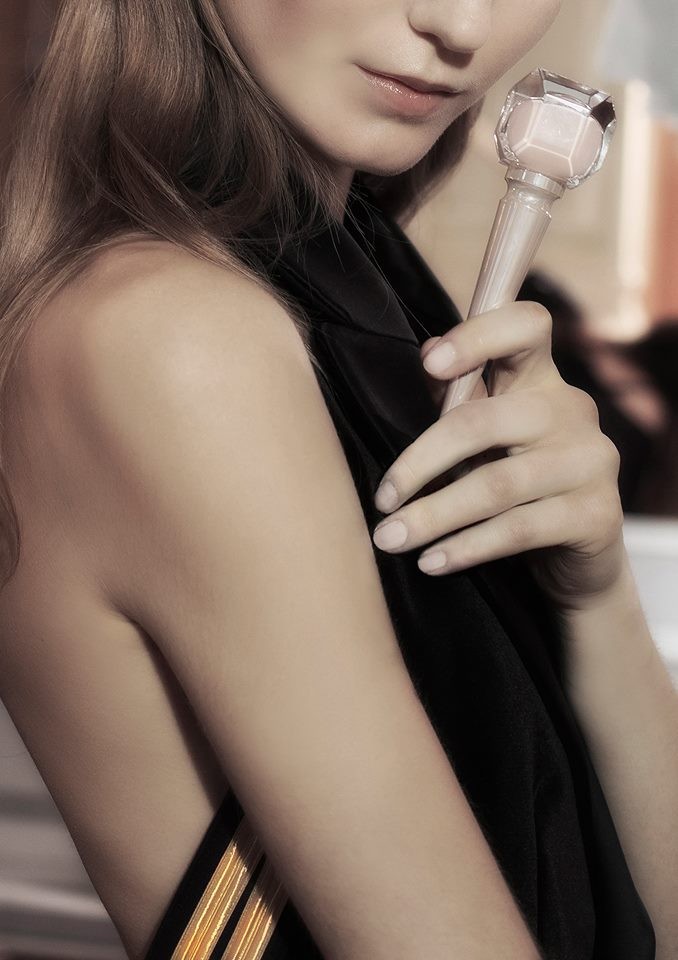 A master of cut and menswear tailoring, Bouchra Jarrar wrapped her muses in precious officers' coats, softened by rich and colourful furnishings, golden brocade and tawny furs. Exquisitely draped silk gowns walked the runway, alongside elegant, oversized sailor pants paired with Chantilly lace Victorian blouses, an artful juxtaposition of the masculine and feminine. To match these looks, Christian Louboutin designed combat boots in black and navy crocodile, with gold details, including eyelets and a metallic chain at the heel. A nude manicure in Christian Louboutin Beauté Madame est Nue gave a feminine finishing touch to the collection.
Only a few hours later, Yiqing Yin celebrated the end of a world and the rise of a new era with a collection called "Blooming Ashes." Yiqing Yin's future heroines treaded in four different Christian Louboutin styles: double buckle round-toe pump Redalen 120, in black, grey and brown, black leather day-boot Karistrap 70 and a brown suede backless Pointipik 100. But perhaps the most dangerous weapon of all was a bespoke Barbareva boot, complete with metallic spikes as armor. With strength comes vulnerability, and Yiqing Yin's warriors embraced their softer side in a subtle Just Nothing nude manicure, created with Christian Louboutin Beauté nail lacquer.
The following day, Ulyana Sergeenko took her couture audience – and Christian Louboutin – to her homeland of Russia. The queen of the costume ball was a glamourous countess of the Russian Empire, whose escapades adapted beautifully to the extravagance of the 80's, when David Bowie and Boy George joyfully reconciled East and West. Christian Louboutin added the perfect finishing touch with military-inspired kitten heel boots and booties in black, pearlized silver and light green leather. An Anjalina kitten heel in black and white leather, with matching spikes added a feminine and mischievous touch to other looks in the collection.