Chopard Palme Verte symbolises a quintessential object of desire, marrying ethics and aesthetics.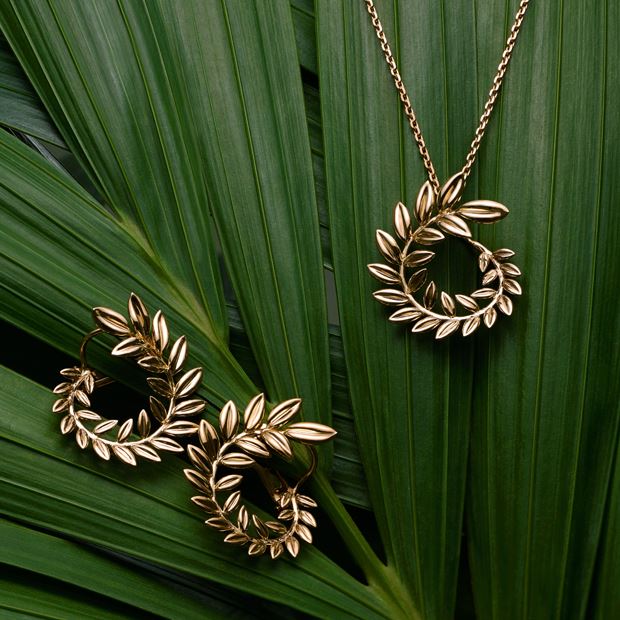 Chopard's journey to Sustainable Luxury continues. Inspired by the design of the Cannes Palme d'Or, which has been manufactured in Chopard workshops since 1998, French jewellery house unveiled Palme Verte Collection, its first jewellery line in Fairmined gold. The Fairmined label guarantees that gold is produced with due respect for social, environmental and ethical standards.
The gold used to craft the Palme Verte collection is extracted by artisanal and small-scale miners certified under the Fairmined standard created by the Alliance for Responsible Mining (ARM).
Earrings, a pendant, a ring and a bracelet are part of this refined collection. Palme Verte matches every style including that which is daring.
The world's first watch created from Fairmined gold was a Chopard presented last year at BASELWORLD – the World Watch and Jewellery Show. Chopard L.U.C Tourbillon QF Fairmined is an elegant tourbillon model with a nine-day power reserve. The main parts of this watch (case-back, case and bezel) were entirely made of 'Fairmined' gold.
Since 2013, Chopard began supporting the development of the Coodmilla cooperative, located in the Nariño region of Colombia. They began the process to achieve 'Fairmined' certification thereby enabling it to provide training, source materials and deliver best practice procedures.