Spring is arriving at Chloé.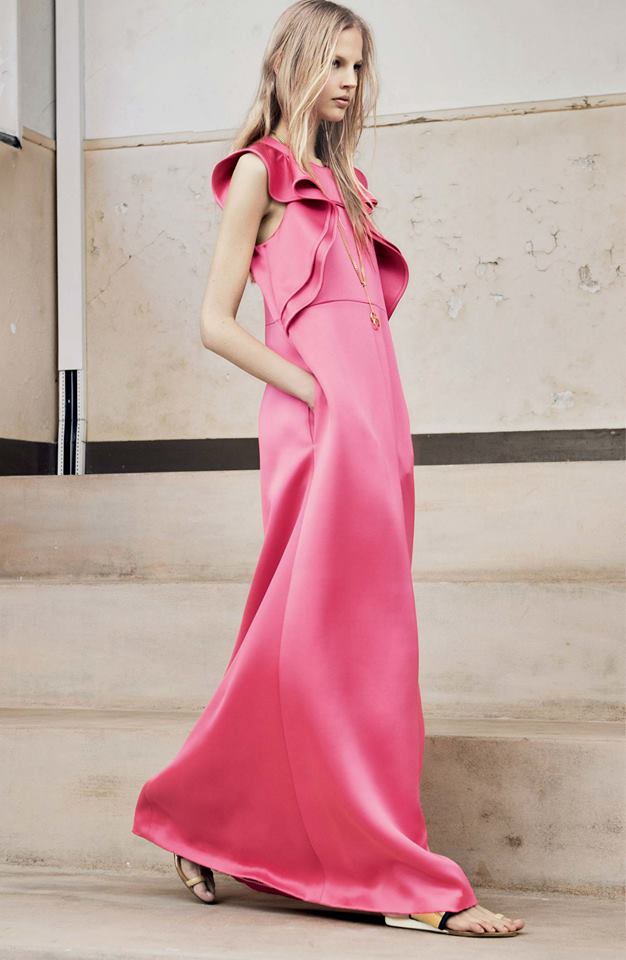 Chase away the winter blues with the new Chloé Spring 2014 Collection. In a palette of spring pink and pale sky blue, warm saffron and cool white, the new Chloé collection arrived like a breath of fresh air, new jewellery collections and bags. The iconic Chloé Baylee in available in delicate spring colours, and the Chloé Clare stylish bag features elegant top handle and unique mixed leather design. The new collection includes Felted wool trench coats, Silk viscose fitted shirts, Wool pique bermuda, Cotton angora jumper, Multicoloured tweed tunic dress, Crêpe de chine shirt, HUSKY WHITE "Baylee" handbag in perforated leather, and an amazing Double silk satin gown, accessorized with "Carly" brass necklace with pendant rings.
We a refreshing our wardrobe with loose-fit cropped trousers, layered tops and lightweight outerwear just perfect for ushering in the new year.