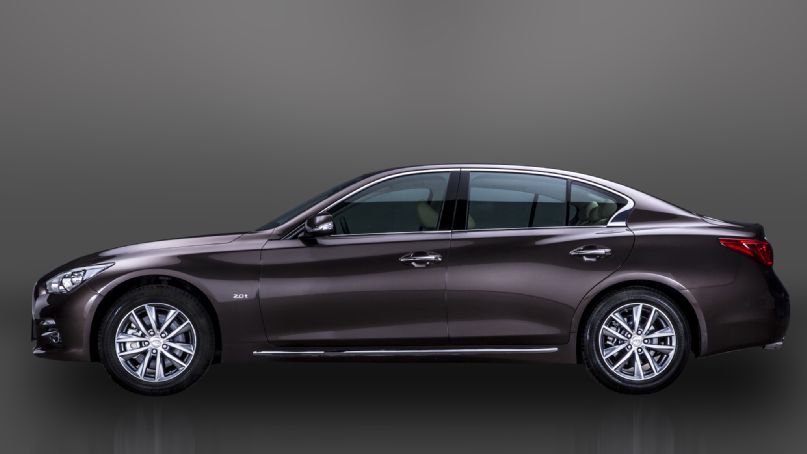 Listening closely to Chinese customers' needs, high-end car manufacturer Infiniti Motor Company revealed its first China-only car based on the existing Q50 executive sedan. Developed exclusively for the Chinese market and the first Infiniti to be built in China, the car offers more rear passenger space valued by the affluent Chinese drivers. With a 48mm/1.9in longer wheelbase than the standard Q50, the Q50L provides more room and comfort for rear passengers.
The Q50L is in keeping with the soon-to-launch (in the U.S. and Canada) updated Q70L long wheelbase sedan, a model which originated in the Chinese market in 2012. The Q50L is dedicated to the mainland Chinese market and will be offered exclusively there, announced the car manufacturer.
Production will take place at the Xiangyang factory in Hubei province, which becomes the fourth assembly plant for Infiniti vehicles globally. China is a rapidly growing market which is now considered a major hub of reference for the Infiniti brand worldwide. Sales growth year-on-year for the first six months of 2014 reached 130%, or total deliveries of just over 14,000 vehicles.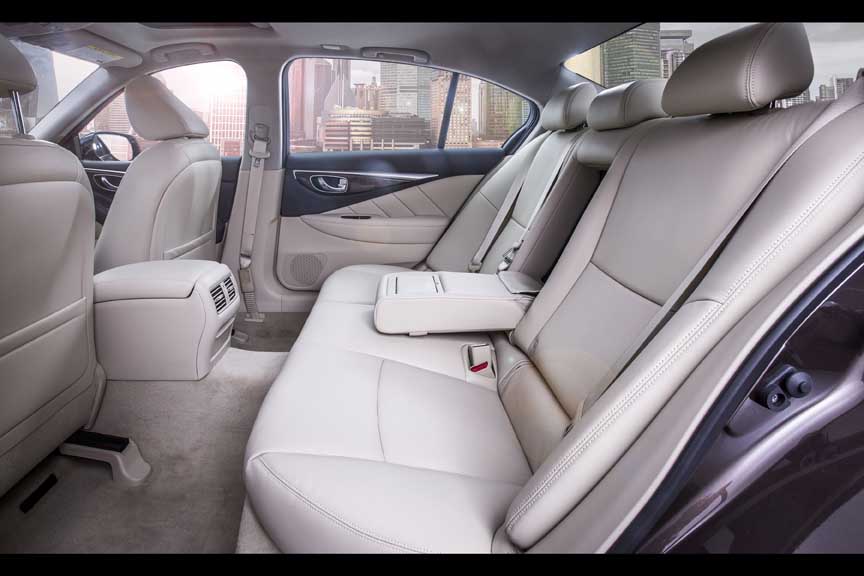 The launch of the Infiniti Q50L marks the next step in the company's global growth plan underlining its determination to turn China into Infiniti's second volume hub globally.
The Q50L is powered by Infiniti's first 2.0-liter in-line four-cylinder gas engine that is turbocharged to 211hp and 350Nm of torque. Together with its 7-speed automatic transmission with manual shift mode, this powertrain perfectly combines performance and fuel efficiency.
Representative of Infiniti's high-tech priorities with the Q50L, the world's first steer-by-wire system – Direct Adaptive Steering (DAS) – is also included, allowing driving comfort, safety, and low-effort steering precision. The intuitive double touch-screen Infiniti InTouch HCI system, Active Lane Control (ALC), new Bose 14-speaker Studio on Wheels audio system, plus other onboard extras like the in-car mood light system, rear window sunshade, electronic anti-glare side mirrors, "all ensure the Infiniti Q50L can meet or exceed the needs of discerning Chinese customers".
Q50L premium sports sedan debuts at the end of August for the public and press at the Chengdu Motor Show (Sichuan province) in Comfort, Elegant, Sports, Luxury and Luxury Sports trims, providing a wide range of personalized choices.