Alen 68 by Foster+Partners.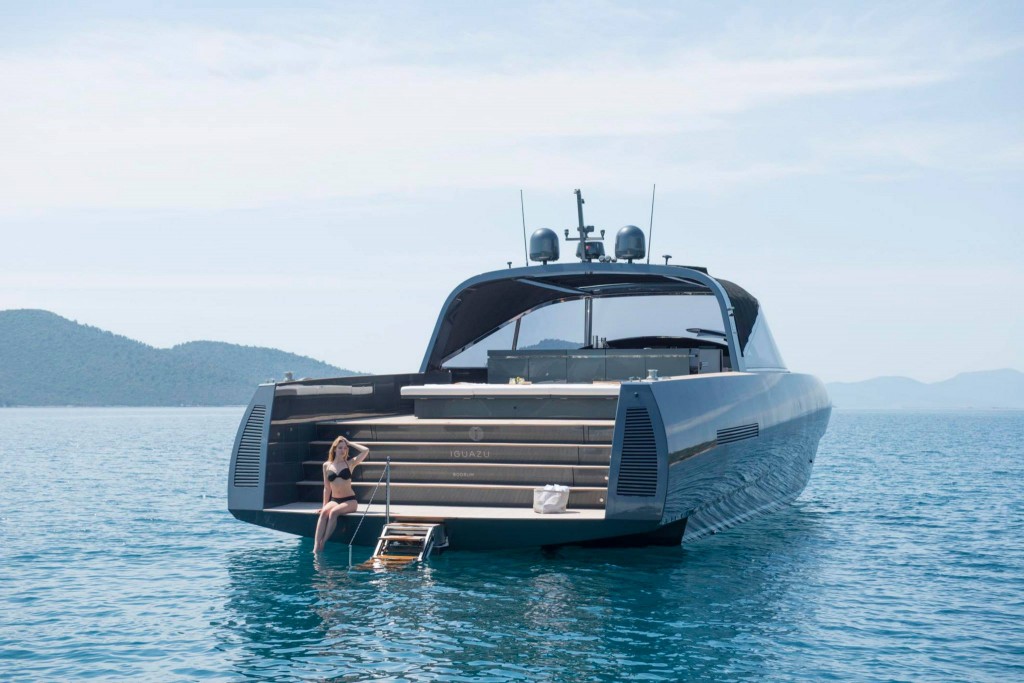 Beneath the surface of the new Alen 68, her advanced technology confirms that land architects and boatbuilders are a potent combination. Turkish boatyard Alen Yacht has joined forces with renowned international architects Foster + Partners to create the new 68. Merging innovative technology from land construction with boatbuilding expertise has created a fast, agile craft combining the elegant social spaces of a cruising yacht with the fun of a day boat.
"This client wanted to build the coolest 68-footer out there and Foster said, 'Let's do it,'" Alp Ozcan, owner and chief executive officer of Alen, headquartered in Istanbul, told BBC speaking about the birth of the new Alen model. The yacht emerged from a 68-foot prototype custom-built for a Monaco businessman who already had worked with Foster + Partners.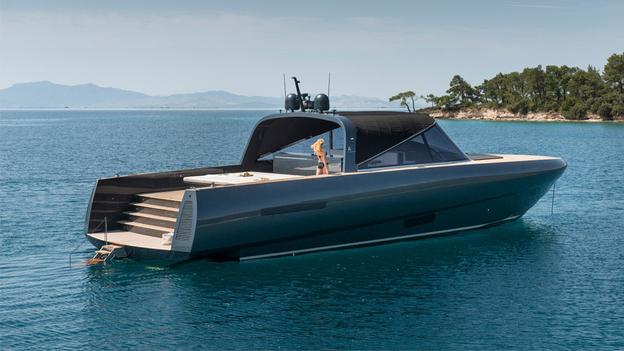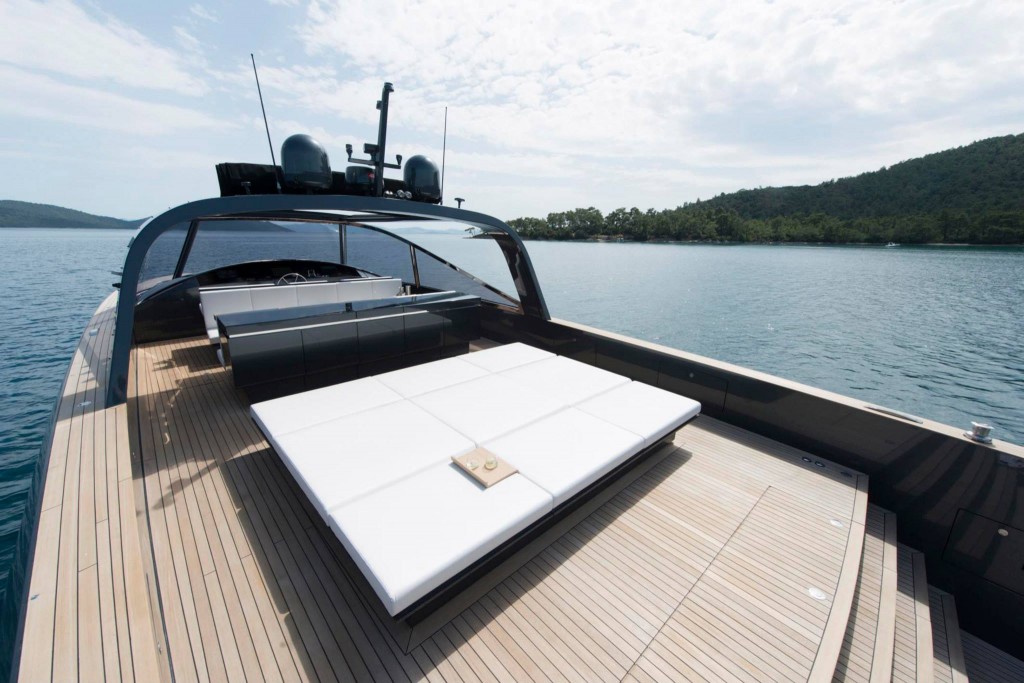 The Alen 68 has 20% more volume than most comparable motor yachts, creating more walk-around deck space and more scope for fresh design thinking. In a break with tradition, the flowing contours of the hull are not hidden by furniture but exposed to reveal the smooth lines of the yacht. This creates space for a flexible 'pod' system of up to 3 cabins.
The 68-foot (20 meters) vessel has a capacity of 16 passengers featuring two V12 engines that develop 1,550 horsepower each. Alen 68's maximum speed is 45 knots (51 mph), having a cruise speed of 41 knots (47 mph). The list of water toys includes a 3.2-meter jet tender, a jet ski, sea bobs, and paddleboards.