Special connection: BMW i3 and the Samsung Galaxy Gear.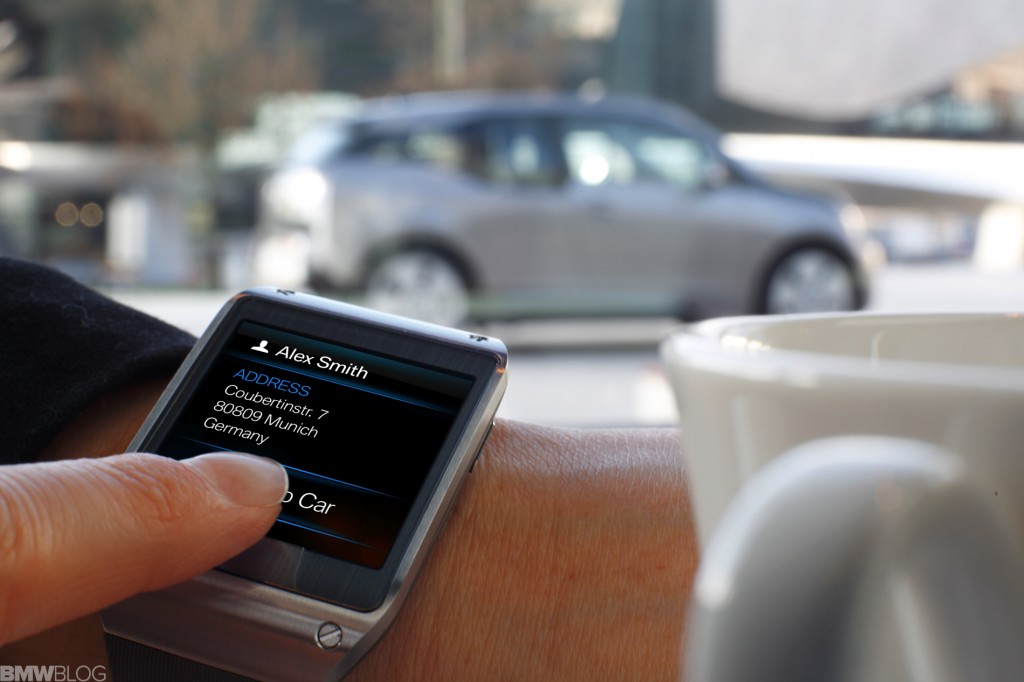 BMW uses the Consumer Electronics Show (CES) 2014 in Las Vegas, the headline US fair which spotlights advances from across the world of digitalisation and connectivity, to present innovative previews of future developments and new applications for series-produced vehicles. The German premium carmaker unveiled a smartwach app at CES.
The rapid spread of smartphones means that the internet, apps and digital services have long since become established elements of daily life. And smartwatches like the new Samsung Galaxy Gear are driving this trend ever onwards. These devices are worn like wristwatches and display information from a linked smartphone directly onto the user's wrist.
In Las Vegas BMW became the world's first carmaker to present vehicle functions on the electronic wristwatch as part of a research application. The Samsung Galaxy Gear with BMW i Remote App functions has similar attributes to the BMW i Remote App, which keeps drivers connected with their BMW i3 at all times and also works efficiently to provide them with the assistance they need outside the car.
The Samsung Galaxy Gear with BMW i Remote App functions offers information on the battery charge and available range of the first all-electric premium model in the compact class, as well as any departure times that have been inputted. The research application also shows whether the windows, doors and sunroof are closed and allows users to send a navigation destination to the vehicle or adjust the on-board climate in preparation for a journey – with the option of spoken commands via S Voice, Samsung's speech recognition assistant.