Max Mara launched "Weekend Max Mara" Sustainable Line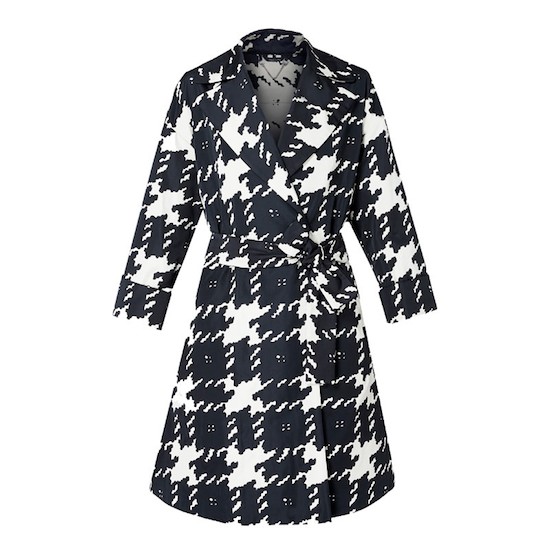 Italian fashion label Max Mara focuses on high garments produced from recycled fabric for a new sustainable fashion line designed
in partnership with eco-yarn maker Saluzzo Yarn.
Green"Weekend Max Mara", the new four piece collection priced from $220 to $700, is constructed in Saluzzo Yarns' 'Newlife'
antibacterial, UV-resistant and breathable fabric. Newlife is a complete and certified system of recycled polyester filament yarns coming from post consumer Pet bottles sourced, processed into a polymer through a mechanical process and spun into yarn exclusively in Italy. According to Saluzzo Yarn, 1 Kg of Newlife allows savings in terms of: less 60% consumption of energy resources, less 32% C02 emissions, and less 94% Water consumption.
"We are very satisfied with this project, which is innovative, responsible, fashionable and proudly Italian," Max Mara Group
fashion director Laura Lusuardi told WWD.
"This collaboration grew out of Max Mara's decision to recognize the high quality of the fabrics produced with Newlife," said Saluzzo Yarns chief executive officer Stefano Cochis.
"Max Mara confirms that with Newlife it's possible to develop fabrics that are not just sustainable but also extremely beautiful, marking a huge revolution for the eco-friendly industry," he added.
To create green electricity, Max Mara also installed 11,000 rooftop solar panels on its factories.