How often does a bottle get forgotten about – until it's too late?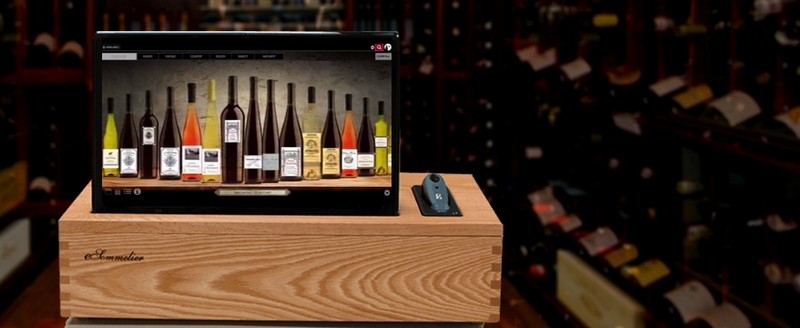 Which wines are in your collection, where they are located, and when they mature? A new wine management system from eSommelier does this job for you.
When your collection exceeds 1,000 bottles, it becomes difficult to manage, says eSommelier. The wine management project designed for private collectors will tell you what wines do you have, where are they located, what are their attributes and many more.
Imagine having tasting notes, ratings, and other info about your wine collection at your fingertips. The wine cellar software integrates your subscriptions of popular wine tasting notes, drink dates and valuation. The system is a response to the growing need to simplify the cataloging of wine.
The eSommelier system is a complete kit that resides in the wine cellar, however you can access your wine collection data from anywhere with an iPad, tablet or laptop. With eSommelier your cellar will be totally organized. You'll never misplace a bottle or find it when it's past its prime.
The cellar software system consists of 3 parts that are enclosed in a handcrafted oak box: a touch-screen terminal, a bar code scanner, and a wine barcode printer. Once you receive the kit, you can install it in your cellar in minutes. A wired or wireless Internet connection is required.
It takes just a few seconds to enter a bottle into the system. A customized bar code label is printed, which you affix to each bottle. When it's time to remove a bottle, just wave it under the bar code scanner and it's automatically deleted from your inventory.
The 17″monitor slides gently into a slot that has been crafted to support the screen at the perfect angle, concealeing all the wires. The wine data is stored in both in the touch screen computer (in case your internet goes down) and backed up by the eSommelier server in the cloud, just in case the computer fails or is stolen or destroyed.