If you're in the market for a new luxury or supercar, this is a unique opportunity to see them and drive them at the same time. Will you be joining us at Blenheim Palace for some retail therapy?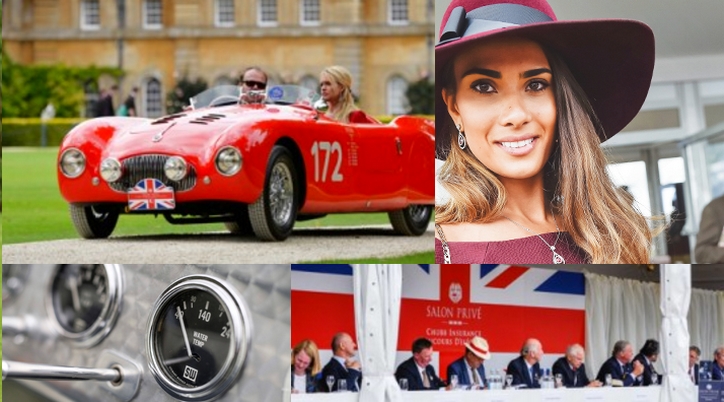 Salon Privé, UK's most exclusive automotive and lifestyle event, takes place at the Blenheim Palace – September 1st-3rd. The exclusive automotive celebrations brings the famed Concours d'Elégance, Boodles Ladies' Day, and public Pirelli Prestige & Performance shows. Now in its 11th year, the three-day extravaganza is crowning the finest classic cars, celebrating high-fashion and experiencing modern-day supercars at close quarters.
Guest will be able to see the very latest models presented by leading marques such as Abarth, Ferrari, Jaguar, Land Rover, Koenigsegg, Lamborghini and Pagani. It's also the only event to offer test drives on the public road through its new 'see it, test it, drive it' programme.
This year sees the introduction of the new Test Drive & Passenger Ride programme which will be in operation across the 3 days of the event. Located in Flagtstaff Car Park at the entrance to the South Lawn, this is a UK first for automotive events as it incorporates a variety of pre-selected public road routes around Blenheim Palace of between 5 to 15 miles in distance. The aim is to provide manufacturers and visitors alike with the opportunity to pre-book a test drive from the event and in order to facilitate this, the test drives will run from 9am each morning. Speculative test drives will also be offered subject to availability and manufacturer's discretion.
This year's line up at Salon Privé includes some of the greatest names from the automotive world, including: Bentley, BMWi, Koenigsegg, McLaren, Pagani, Porsche and Spyker.
This year's Salon Privé will also see the international and UK debuts of some truly amazing cars,including: the Bristol BULLET, Lamborghini Centenario and Morgan EV3 1909 Edition. In addition, some of the very latest modes will be on display, including: the Abarth 124 Spider, Ferrari GTC4Lusso, Jaguar F-Type SVR, Lamborghini Huracán, Noble Speedster and Tesla Model X.
Classic car aficionados are well catered for at Salon Privé, with the UK's leading specialists and restorers confirmed to attend, including: Tom Hartley Jnr, Universal Classic Cars, Furlonger Specialist Cars, Tom Hartley, Dick Lovett and GTO Engineering.
The SP village will yet again play host to choice selection of luxury brands, including Boodles, Gatineau, Canali, Noblekey, Swissvax , Boadicea, Caracalla 1947, Dura Garages, Bang & Olufsen, Moto Corsa, Sloane Helicopters and Grace & Butler.
Art & Memorabilia Fair
Sponsored by EFG International, the Art & Memorabilia Fair offers guests an opportunity to meet some of the world's most prolific automotive artists, including: Carisma Photo, Friere Printz, Unique & Limited.