"The Story Of My Life is written on my skin, don't expect to read it on my face." David Beckham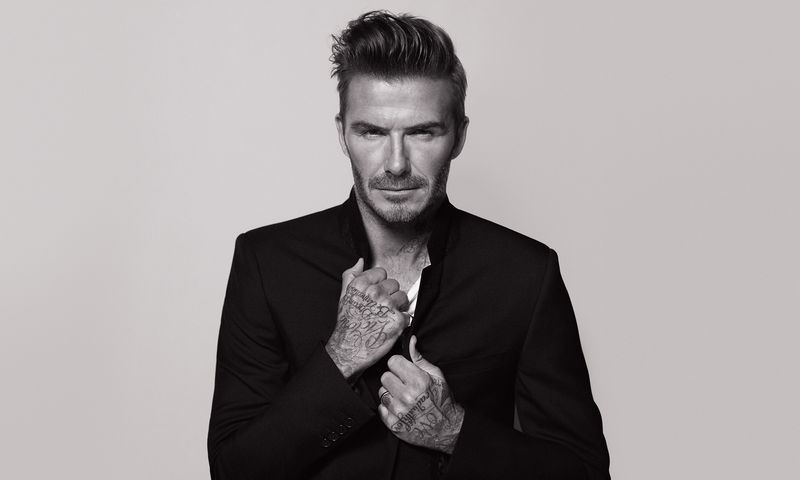 Standing for a generation of men who are traveling, working and living more throughout their 40s, David Beckham remains a grooming icon. Beyond his 40s, his success story is still being written. And he decides how to tell it in a new video shot by acclaimed director Johan Renck.
When it comes to skincare, David Beckham trusts French luxury skincare brand Biotherm. For some time he is the ambassador of the Biotherm Homme. The new video for the Biotherm Homme Force Supreme campaign celebrates the legendary sportsman's life story as told through his extraordinary body of ink. Find out what reresent the eagle, the ship, the drawings, and 99 tattoos.
David Beckham says he is using Biotherm Homme Force Supreme serum to improve his skin. He also recently discovered the new Force Supreme Life Essence "which is really a booster in the morning."
From cleansing to targeting the eye zone to hydrating: the Force Supreme range, with all-new Force Supreme Life Essence, covers every step on the road to better looking skin.
For three decades, Biotherm has offered solutions to respond to the specific needs of men's skin, with products such as the breakthrough gel moisturizer Aquapower and the corrective anti-aging cream Force Supreme. The brand offers a complete range of over 80 advanced skincare solutions adapted to different skin types and concerns. They all share the power of aquatic ingredients, which ensure light and invigorating textures.