Johnie Walker Blue Label launches luxury Alfred Dunhill trunk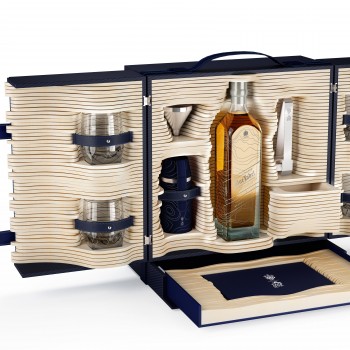 The pioneering spirit of John Walker and Alfred Dunhill during their journeys from Britain to the four corners of the world inspired JOHNNIE WALKER BLUE LABEL Limited Edition Collection designed by Alfred Dunhill.
Bolstering the bullish sentiment of growth of luxury offerings are indicators showing that the global luxury market is set to reach nearly $400 billion by 2017, with the luxury alcohol category driving the growth in most top markets.
According to the 2013 UK Luxury Benchmark, the British luxury sector is forecasted to achieve double-digit growth each year for the next five years, bringing it from $10.2 billion in 2012 to $18.9 billion in 2017.2 The partnership between the luxury whisky brand and the British luxury house capitalises on this insight and is the latest collaboration to date for JOHNNIE WALKER BLUE LABEL.
The Limited Edition Giftpack designed by Alfred Dunhill features a limited edition designed bottle with its interior evoking the contours of a map, bringing the two iconic brands' shared journey to life. The bottle's exterior seamlessly marries the JOHNNIE WALKER® BLUE LABEL signature blue colour packaging with dunhill's signature 'Chassis' design and gunmetal finish made famous in their leather goods.
At the pinnacle of the Collection, the Limited Edition Travellers' Trunk designed by Alfred Dunhill, perfectly celebrates a journey shared. Based on dunhill's classic vintage car trunk, the modern design features the signature JOHNNIE WALKER BLUE LABEL blue colouring, leather straps and handles with Sam Brown stud finish, offset by the contours of a map carved into the elegant birch wood. It contains everything needed to enjoy JOHNNIE WALKER BLUE LABEL during a journey shared including a limited edition bottle of JOHNNIE WALKER BLUE LABEL featuring dunhill's gunmetal finish, four beautifully engraved crystal glasses, a whisky funnel, a pair of ice tongs and a dunhill hunter flask.
Only 500 bespoke pieces of the Limited Edition Travellers' Trunk designed by Alfred Dunhill will be produced globally.
"Partnerships have been a key driver in JOHNNIE WALKER BLUE LABEL success. We celebrate a history of successful collaborations that have produced sought-after gifts such as the JOHNNIE WALKER BLUE LABEL by Porsche Design Studio collection," said James Thompson, Managing Director, GLOBAL RESERVE, DIAGEO. "This year, we strengthen our offering with the JOHNNIE WALKER BLUE LABEL Limited Edition Collection designed by Alfred Dunhill. JOHNNIE WALKER BLUE LABEL collaboration with Alfred Dunhill presents the most coveted gifts for toasting extraordinary achievements, perfect for this gifting season."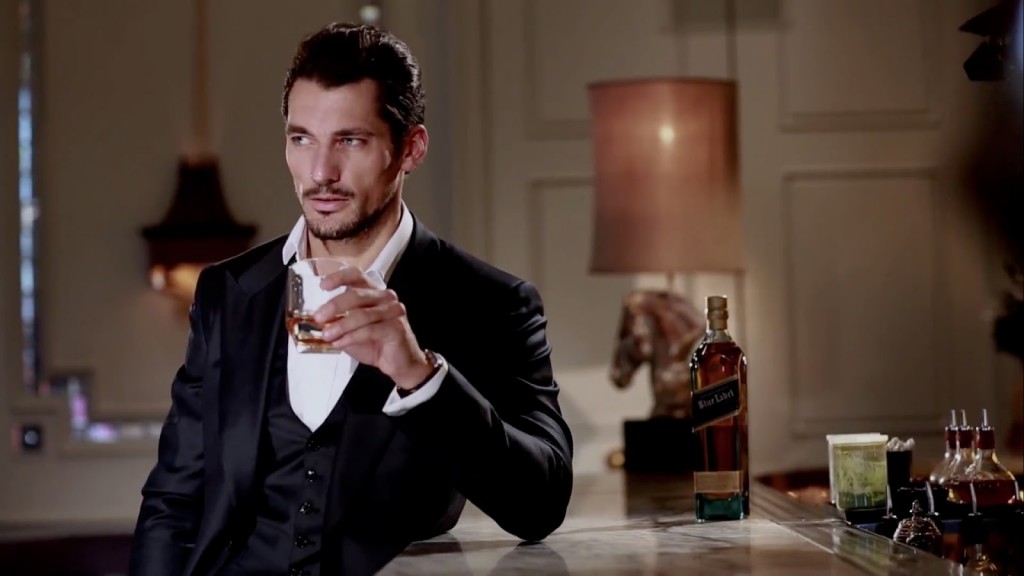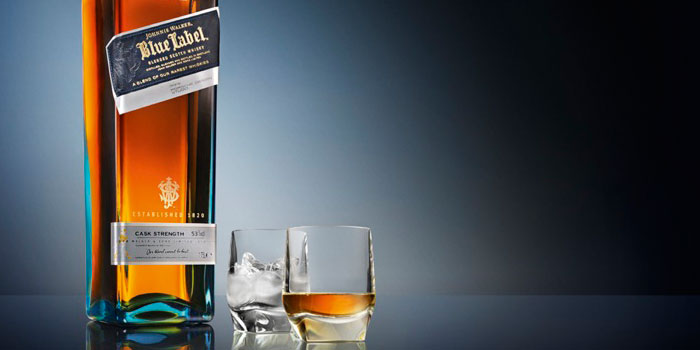 dunhill hunter flask