2018 London Boat Show: BRIG Inflatables introduced the flagship of its fleet: the Eagle 10. Brig Boats' Eagle 10 is a true 'Game-changer' in the continued evolution of RIB design.
Eagle 10 is the long-awaited new BRIG flagship 10 metre. Powered by twin engines up to 700hp, Eagle 10 is a true 50 knot plus luxury family cruising boat with a deep 'V' hull design capable of sustained high-speed cruising, combining fearsome wave tackling capabilities with superb handling, stability and control.
This RIB was designed for use as a tow-behind tender for the most discerning boating enthusiasts worldwide. It is more stable, lightweight,and low-maintenance than its hard-sided counterparts, and it's virtually unsinkable due to the tubes' buoyancy and durability.
With a staggering 3.4m beam, Brig Eagle 10 (Price: On the water from £149,995) offers un-paralleled functional space for cruising in comfort and socialising whilst at rest. The quality in the construction and fittings is evident throughout, from the luxurious space and finish of the fore and aft zones for dining and socialising which can be converted to sun lounge areas to relax and unwind, through to the sumptuous cabin with double-bed and toilet.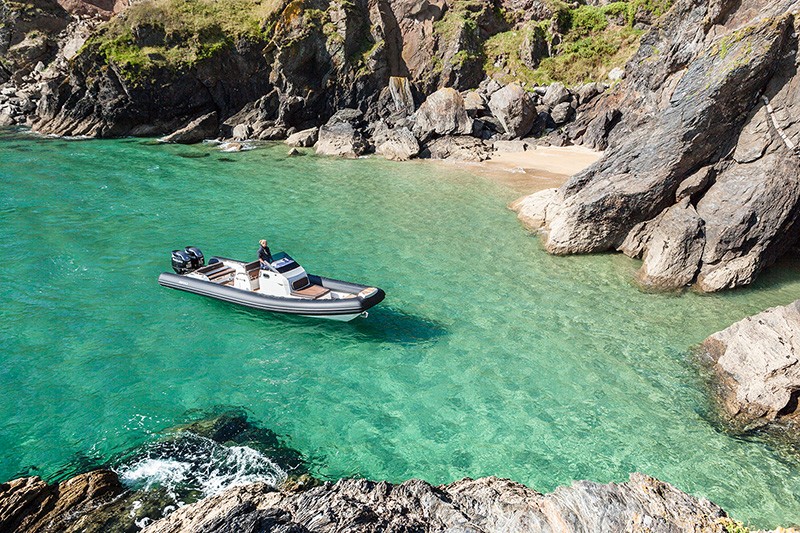 "Its dimentions provide you with a lot of choises. Versatility is the word that comes to mind instantly," says brig boats' team. "She is stable enough to be your day cruiser for the whole family or a company of friends and seaworthy enough for long haul trips to a harbour of your dream. And even more, twin engine setup will carry you to a sportboat realm, where you can enjoy your 50 knots sporty ride."
A table on the bow converts to a full lounging sunpad, and all seating comes standard in SilverTEX fabric for maximum usage. The ergonomically designed console features hydraulic steering, wrap-around windscreen, glove box, and plenty of room for electronics.
The cabin is equipped with double beds to accommodate three to four people, and a fully enclosed head. Located aft of the pilot's seat is a new sink unit which can accommodate an optional fridge or stove if desired. The stern swim platform with stainless steel folding ladder and outdoor shower.