BMW introduces K 1600 GTL Exclusive luxury touring bike.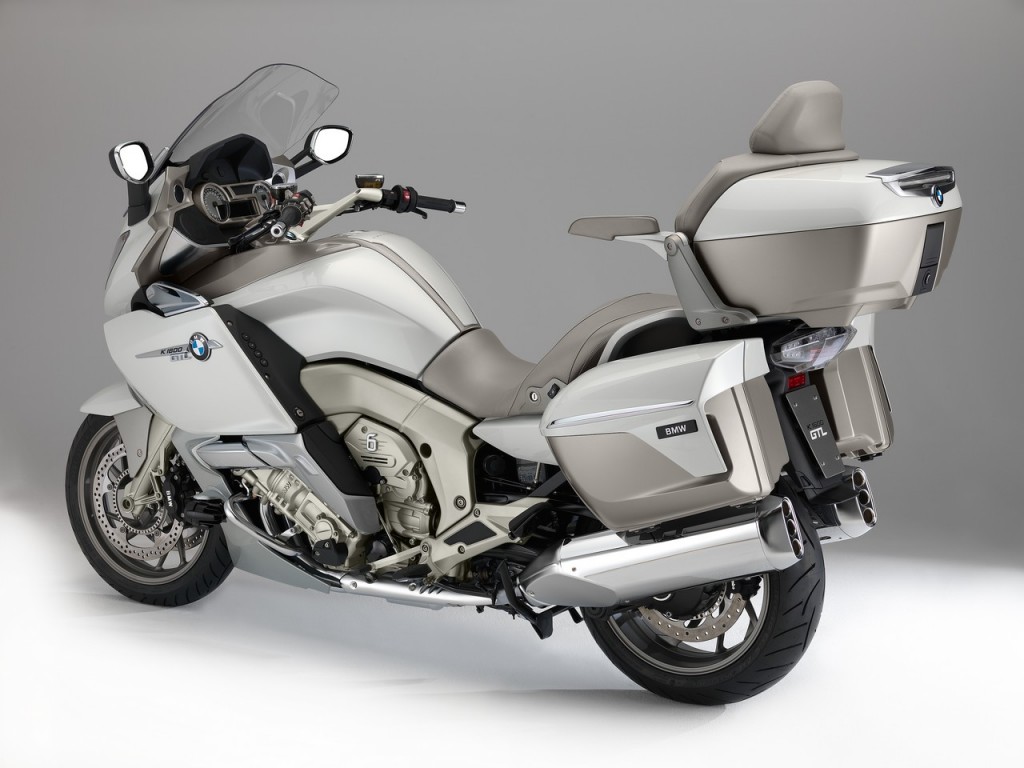 German automobile, motorcycle and engine manufacturing company  BMW unveiled at 2013 Los Angeles Auto Show its latest high-end grand touring motorcycle – the K 1600 GTL Exclusive luxurious model equipped with a complete set of features.
With the supremacy of its 118 kW (160 hp) straight six-cylinder engine and the highest level of technical features and comfort, the BMW K 1600 GTL Exclusive opens up entirely new dimensions for the motorcyclist, says BMW.
Thanks to its unparalleled array of equipment features including ABS, the suspension control system ESA II, Dynamic Traction Control, Hill Start Control, Xenon curve light, daytime running lights as well as central locking and an exceptionally comfortable seat, the "Exclusive" marks the top in the segment of luxury touring motorcycles. Visually, the "Exclusive" eludes pure luxury thanks to various chrome highlights, newly designed instruments and a Mineral White high-gloss finish coupled with components painted in a contrasting colour.
BMW i also starting off with two e-models – Electric mobility with the BMW i3 and the BMW i8 – the new BMW 4 Series Convertible, the new BMW X5 sports Activity Vehicle, and the BMW Concept X4, the next chapter in the Sports Activity Coupe story.