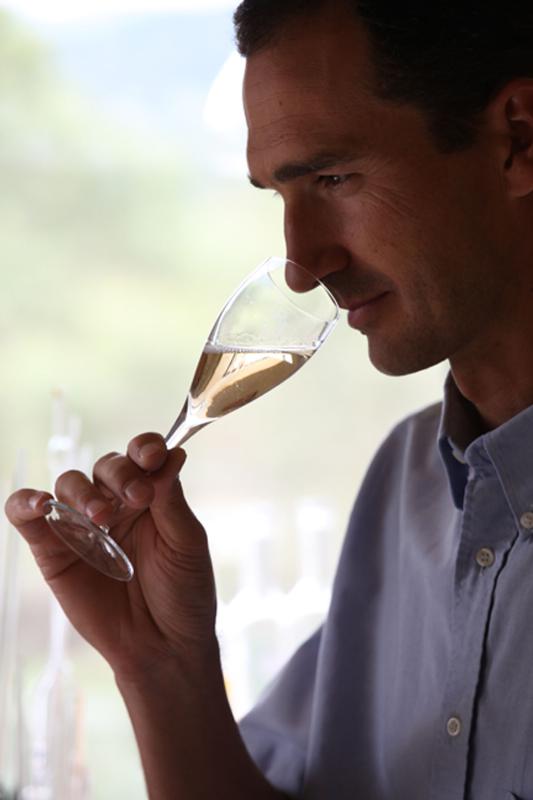 Roederer Estate L'Ermitage 2004, one of the best California sparkling wine, has been named Wine Enthusiast's number one wine of 2013 out of the more than 16,500 wines from around the world the tasting panel reviewed this year. Wines featured in the Top 100 are all top-scoring wines, but also wines that boast exceptional quality-to-price ratios, drinkability and availability.
Scoring 97 points, this is the first sparkling wine to top their annual Top 100 List.
"[Roederer Estate] is an exquisite sparkling wine," says Virginie Boone, Wine Enthusiast Contributing Reviewer – California, "It has such freshness on the palate, such enviable acidity…This is a delicious wine."
This is the latest in many accolades for Roederer Estate L'Ermitage. Since its release in 1993, with the 1989 vintage, L'Ermitage has garnered consistently great reviews from many of the industry's key publications.
1997 – L'Ermitage 1990 scores 96 points and is named one of Wine & Spirits Top 50 wines of the year.
2012 – L'Ermitage 2003 scores 96 points and is named #17 on the Wine Enthusiast Top 100 list.
2012 – L'Ermitage 2003 scores 93 points and is named #55 on Wine Spectator Top 100 list.
"I'm thrilled that Roederer Estate has been recognized with such an honor," says Arnaud Weyrich, winemaker and VP of Production. "We have a great team and everyone at the winery truly believes in creating the best California sparkling wine. It's amazing that our efforts have been honored by Wine Enthusiast."
The Wine Enthusiast Top100 is the pinnacle of their yearly roundups – wines the editors think are remarkable, standout for their uniqueness, their balance and individuality, have an unquestionable appeal and provide editors sheer delight in tasting them.
As Roederer Estate's prestige cuvee, L'Ermitage is made in only the best vintages. A special reserve wine is added to each blend. The reserve dosage for L'Ermitage 2004 was aged 5.5 years in French oak. Following disgorgement, L'Ermitage 2004 was aged an additional five months, minimum, on the cork prior to release. The wine contains 52% Chardonnay, 48% Pinot Noir and 4% aged reserve wine of the 2000 vintage.