BMW R 90 S, the BMW Motorrad design icon, turned 40 this year. In 2013, BMW Motorrad celebrates also its nine decades. As a tribute to both these anniversaries, the BMW Group presented BMW Concept Ninety – a special model at the Concorso d'Eleganza Villa d'Este 2013 produces in partnership with the custom bike company Roland Sands Design. Former motorcycle racer Roland Sands and his team are among the most in-demand partners in the custom bike scene.
"The BMW R 90 S hails from an era in which bikers were regarded as outlaws," comments Edgar Heinrich, Head of BMW Motorrad Design. "There was something rebellious about it – it was fast, loud and wild. Pure emotion. And it has retained its fascination to this day."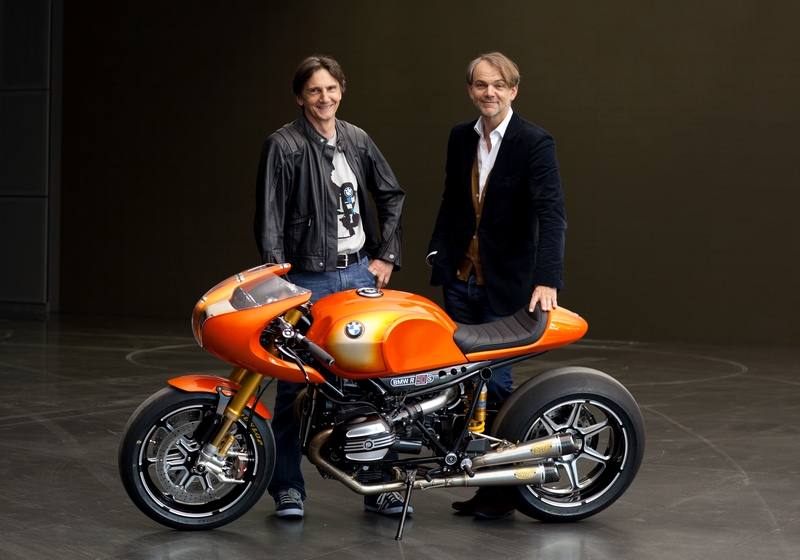 Launched in 1973 and boasting a top speed of just over 200 km/h (124 mph), BMW R 90 S was one of the fastest production bikes of its day and went on to claim numerous prizes in a variety of race series. Even when parked it radiated a powerful appeal. It was the first motorcycle ever to feature a front fairing as standard. Together with its sporty tail end and striking Daytona Orange paintwork, it endowed the BMW R 90 S with an unmistakable identity.
The BMW Concept Ninety resurrects this spirit of the emotionally charged superbike.
"Today BMW motorcycles stand for perfection and function. That is what we have worked hard to achieve and something we are very proud of," says Ola Stenegard, Head of Vehicle Design BMW Motorrad. "But we want more than that. With the BMW Concept Ninety we want to show how reduced and pure an emotional BMW motorcycle can be."
"It was important for me to translate the special statement made by the BMW R 90 S into the present through the use of unique parts – employing emotional design and cutting-edge technology," says Roland Sands of his approach to the bike. Likewise designed and made by Roland Sands are the brake and clutch controls, the Paralever arm and the air filter under the seat.
"Everything just fits together perfectly: the BMW technology, the BMW heritage and our custom parts complement each other beautifully," commented Roland Sands on the result of this collaboration.
"The BMW Concept Ninety is sheer enjoyment in every respect – from the development of the idea to the sketching stage to the construction process. But above all when you're riding it. It's an absolute riding machine – just like the R 90 S was in its time," added Edgar Heinrich.