French wines triumphed at 2013 Concours Mondial de Bruxelles, the international wine contest held this year in Slovakia, the 1st Central European country to host one of the world's top five wine competitions.
The competition has revealed critical insight into the latest trends within the world of wine, providing a snapshot of the global industry that is updated annually.
France retains its leadership position with 709 medals, followed closely by Spain (524 medals), Portugal (288 medals), Italy (276), Chile (109), Slovakia (60), Australia (47), Switzerland (45) and South Africa (40). Slovakia made significant strides in 2013 both in terms of entries (214) and medals (60).
A total 8,200 wines from 50 producer countries competed in Bratislava (Slovakia) on May 10, 11 and 12, before a hand- picked selection of the world's foremost tasters. Sommeliers, wine buyers, importers, journalists and wine writers – in all 305 wine tasters representing 40 nationalities – gathered for 3 days to judge this year's entries. The diverse range both of entries and backgrounds of the tasters themselves is one of the archetypal features of a competition that in just a few years has emerged as a world wine and spirits 'tasting championship'.
Less than 1 percent of the 8,200 entries were awarded a Grand Gold Medal. As usual, Spain leads the way in this prestigious category with 24 of the highly coveted medals (followed by France with 18 medals and Portugal with 9). Entries achieving this ultimate gratification include five wines awarded the 'Best Wine Trophy' for the highest score in their category: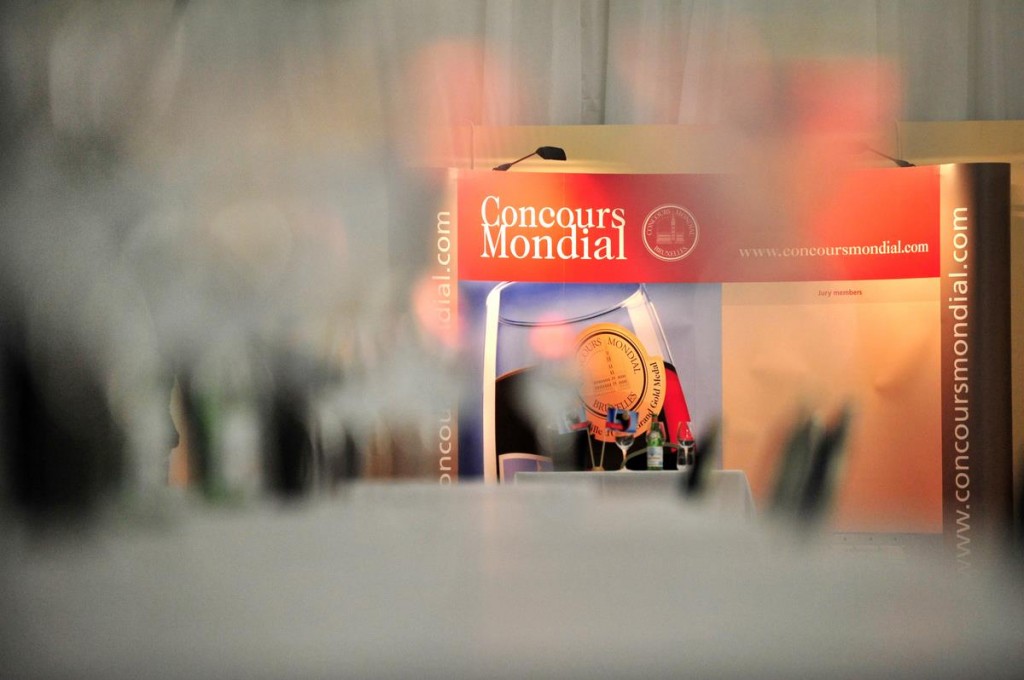 Best Sparkling : Champagne RC Lemaire Cuvée Sélect Réserve Brut (Champagne – France)
Best White : Circe Verdejo 2012 (Rueda – Spain)
Best Rosé : Château La Gordonne La Chapelle Gordonne 2012 (Provence – France)
Best Red : Duvalley Reserva 2010 (Douro – Portugal)
Best Sweet : Peller Estates Riesling Icewine 2008 (Ontario – Canada)
Promoting award-winning wines is once again of paramount importance to the Concours Mondial du Bruxelles. A tasting due to be held on Monday June 17, 2013 during celebrated Bordeaux wine show Vinexpo will showcase award-winning wines from this year's Slovakian event. Similarly, once again, a dedicated stand will await them at Benelux wine and spirits show Megavino which runs from October 18 to 21 in Brussels. And last but not least, the Concours Mondial de Bruxelles and its award-winning wines will take part in one of Asia's most prominent wine and spirits events, the Hong Kong International Wine & Spirits Fair on November 7, 8 and 9, 2013 as part of a partnership arrangement.
Held concurrently with the wine tastings at the Concours Mondial de Bruxelles for the last thirteen years, the competition's spirits section will be held on June 7, 8 and 9, 2013 in Taiwan's second-largest city and one of Asia's biggest ports: Kaohsiung. By taking the competition overseas, the Concours Mondial de Bruxelles not only wants to showcase award-winning spirits in a prime emerging market, but also to set its sights on the Asian continent, a high growth market for spirits.