Tradition and innovation become one.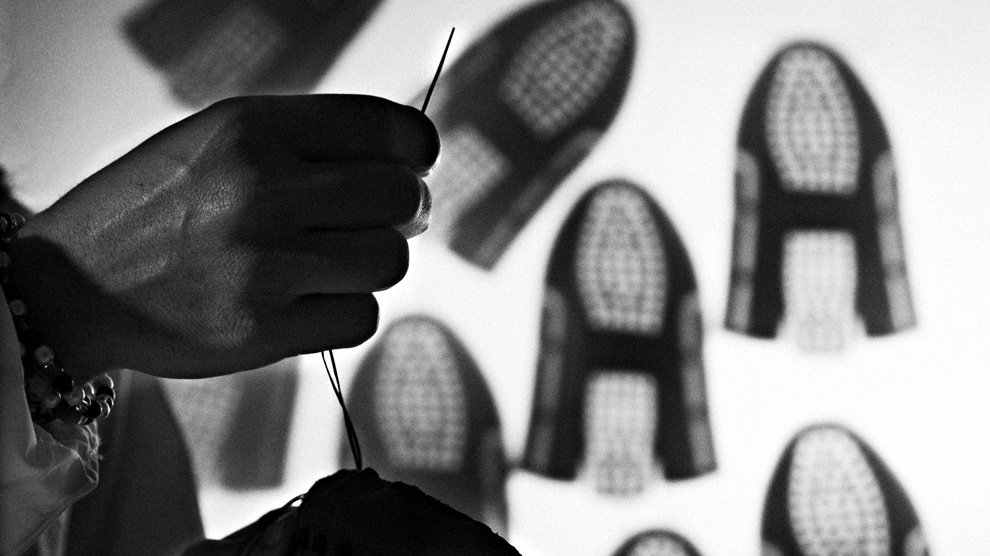 The shoes can change an entire outfit, and everyone notices them. The designer shoes are one of the true expression of a gentleman. A perfect and elaborate pair of men's shoes embodies style, success, and good energy. The bespoke offers a supreme quality of unique shoes moulding around the foot, being adjusted to the various pressure points of each individual client.
Take a look at some of the best men's shoes celebrating the art of shoe making. These are the names holding a great deal of value in the luxury shoe world: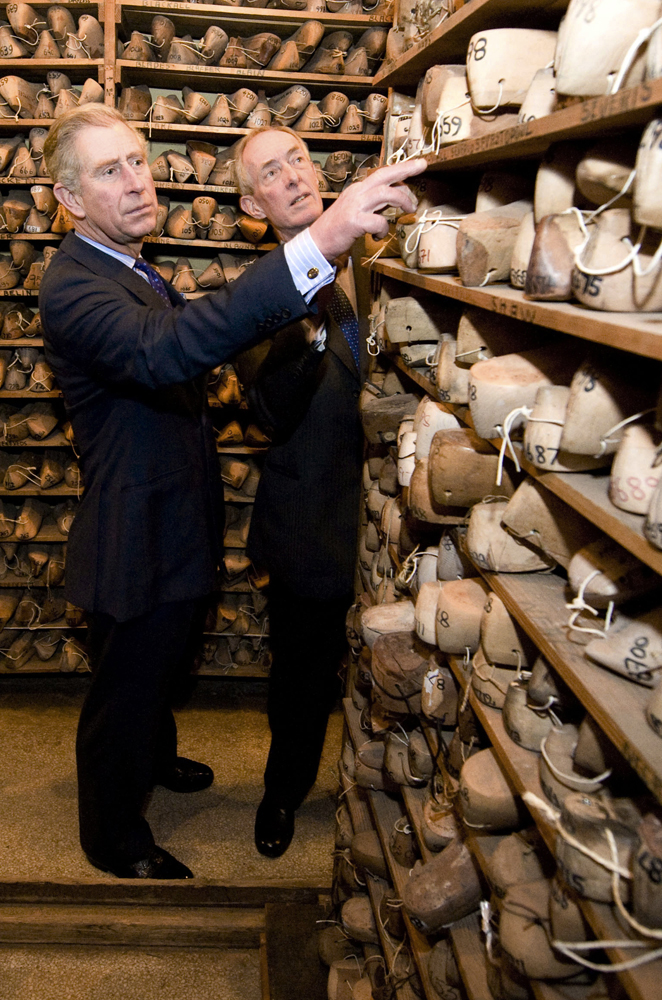 John Lobb Bootmaker – makers of the finest hand made to measure shoes and boots
Hand made in Northampton, John Lobb utilises years of tradition and expertise to create shoes of an exceptional quality. Its heritage is full of treasures. In business for almost 150 years, John Lobb is known for serving all royal courts, celebrities and the most stylish men of the planet.
Famous clients of John Lobb include Prince Charles, Andy Warhol, Louis Mountbatten, Enrico Caruso, Jackie Kennedy, Frank Sinatra, Laurence Olivier, Duke Ellington, David Niven, Calvin Klein, Muammar Gaddafi, and so on.
Brioni – the pinnacle of exclusivity
In the tailoring tradition, the experience of a su-misura suit is the pinnacle of exclusivity. As with its Suits, Brioni shoes are serving the individual customer while guaranteeing an infinite number of solutions.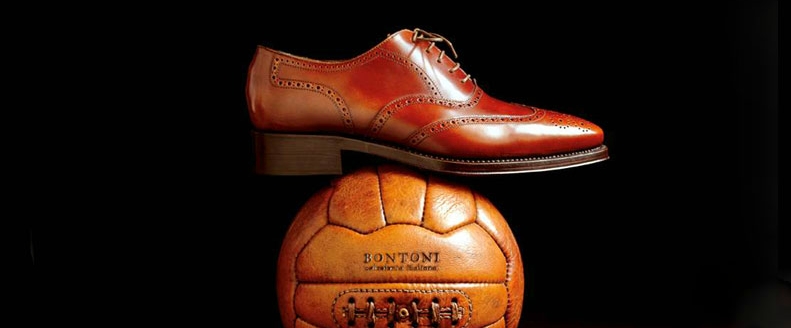 Bontoni – Timeless elegance fatto a mano.
Step into the world of shoes untouched by impersonal production and the changes of time. Third- generation Italian luxury family company, Bontoni is able to produce fewer than 10 luxury pair of shoes a day. It takes about 12 weeks to complete a pair of ready-made and five months for a pair of custom shoes. Bontoni's motto summarizes the philosophy of its Objects d'Art:"The best things in life take time."
The Bontoni shoe exemplifies the long but vanishing tradition of the Italian calzolaio (shoemaker) who for centuries has insisted upon the strictest standards of artistry.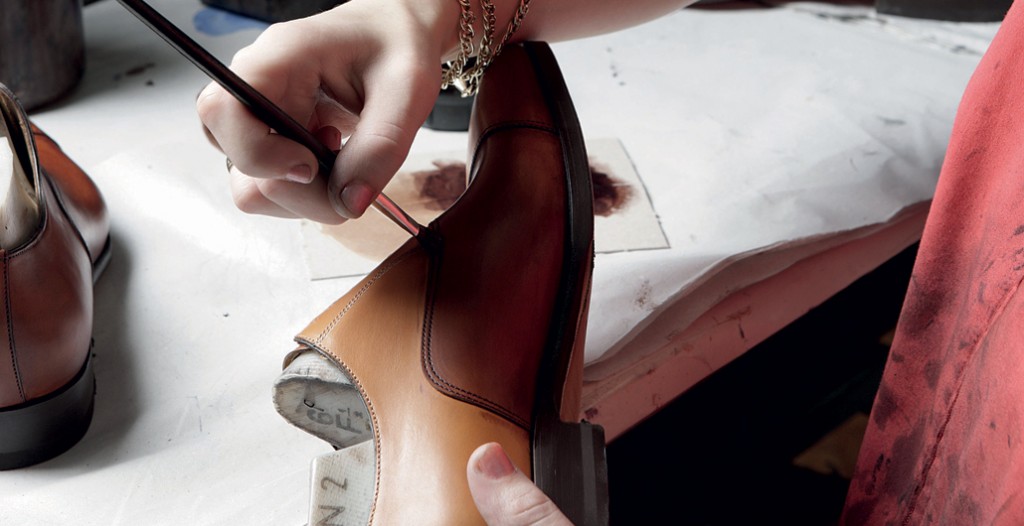 Santoni shoes – Exclusive Italian Luxury Shoes since 1975
Since its creation in 1975, Santoni pursued its vision refining the cultural heritage of craftsmanship and Italian excellence. Born with the creation of the haute de gamme shoes laboratory by Andrea Santoni, the brand's legacy has been handed to his son Giuseppe, making of the brand an international icon in the exclusive club of the most famous and recognizable luxury brands.
Besides collaborating with top brands, Santoni boasts Man, Woman Junior and Accessories collections. Fine sneakers for informal occasions and the most refined construction of Limited Edition men's shoes stand out. Bearing in mind the desire of the most exigent ones – connoisseurs, experts, style fanatics – Santoni introduced the Fatto a Mano su Misura. A service, not a collection.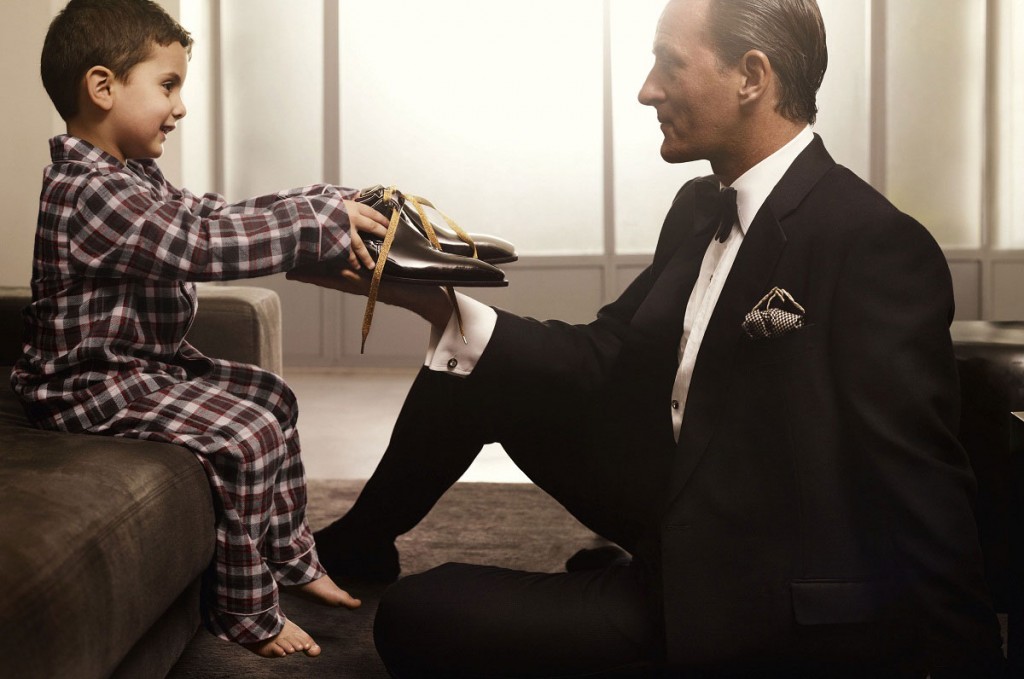 Maison Pierre Corthay – made to last decades and procure a pleasure that is constantly renewed.
In 2008, Pierre becomes 'Maitre d'Art' – a distinction granted by the French Culture Ministry, which recognizes the 'crème de la crème' of French craftsmen. Pierre is the only men's boot-maker to have received this award.
While ready-to-wear provides an entry to Corthay excellence, bespoke represents a passport to its inner sanctum. A bespoke Corthay shoe is made 100 per cent by hand at the small and highly traditional Rue Volney atelier in the heart of Paris.
Here, there is no sound of machinery, just the sepulchral silence of concentration, punctuated only by the regular tap of the cobbler's hammer or the gentle scrape of the former.
The process begins with a personal consultation with either Pierre or Christophe Corthay or Christophe Algans, also known as Toulouse; Corthay's chef d'atelier since 2012. This consultation can take place at the atelier or at the client's chosen location.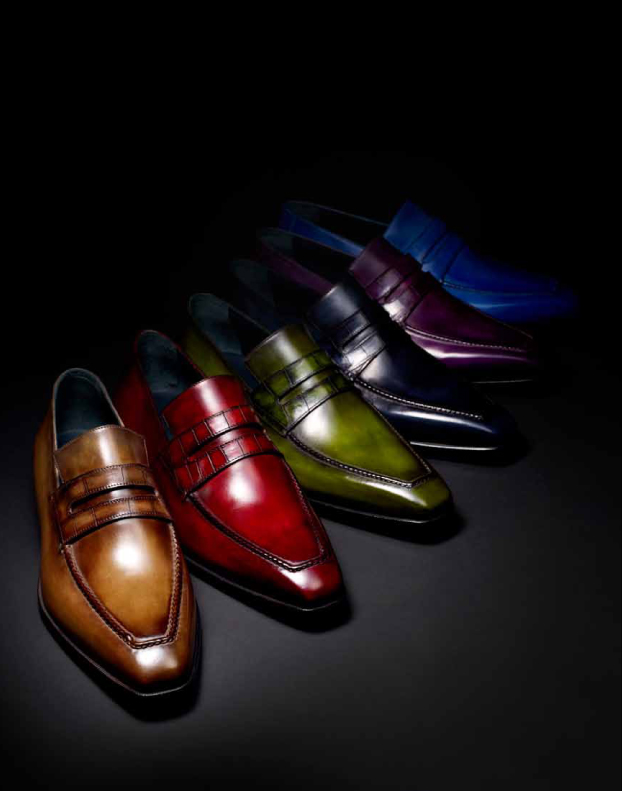 Berluti – exceptional knowhow in the mastery of last-making and a deep understanding of footwear
A house of character, Berluti has been making shoe for the elegant men since 1895. Offbeat classicism and technical virtuosity are keynotes of the uber-luxury house, while its character remains the same. Hand-assembled and customizable from the wooden last to the choice of leather and patinas, Berlutti bespoke shoes combine absolute comfort and unique flair. At each step of the way, the bespoke shoe workshop craftsmen can meet the client's every personal desire, as long as they respect the Berluti identity
From this year, modern urban gentlemen can ride in style with Berluti & Victoire Cycles, a limited edition elegant shoes modified for Berluti bicycle.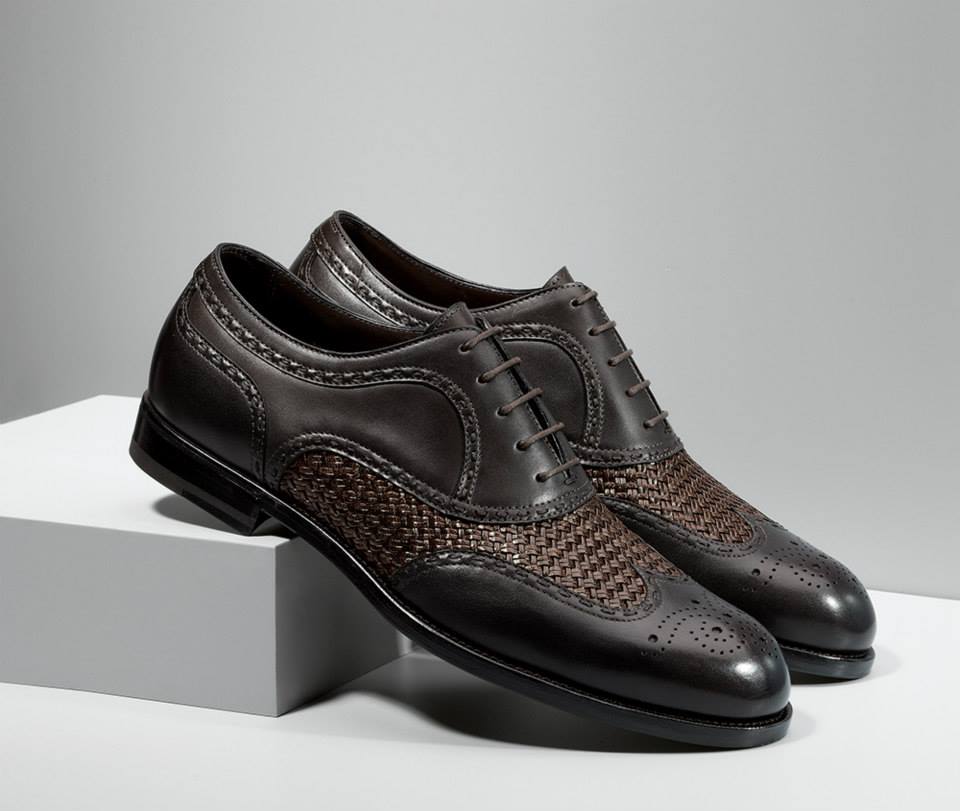 Bottega Veneta – Travel well
Bottega Veneta shoe combines superb craftsmanship with modern, functional design. It is made to surpass the needs and seduce the senses of the most discriminating traveler. The luxury house focus to artisanal production is highlighted by Bottega Venetta's signature intrecciato weave
present in all the brand's collections.
In Summer 2006, in recognition of the importance of artisanal craftsmanship and the diminishing number of master leather workers in Italy, Bottega Veneta opened the Scuola della Pelletteria, a school to train and support future generations of leather artisans.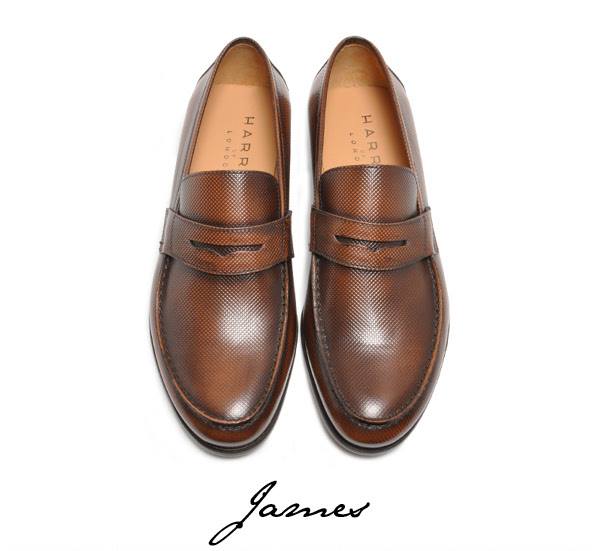 HARRYS OF LONDON – A combination of traditional craftsmanship with the latest footwear technology
"Once a customer tries on our shoes, we have a friend for life."Harrys of London was founded with a vision of combining traditional cobbling techniques and the
latest footwear technology. The mission is always to create stylish, modern men's shoes defined by exceptional quality and timeless design.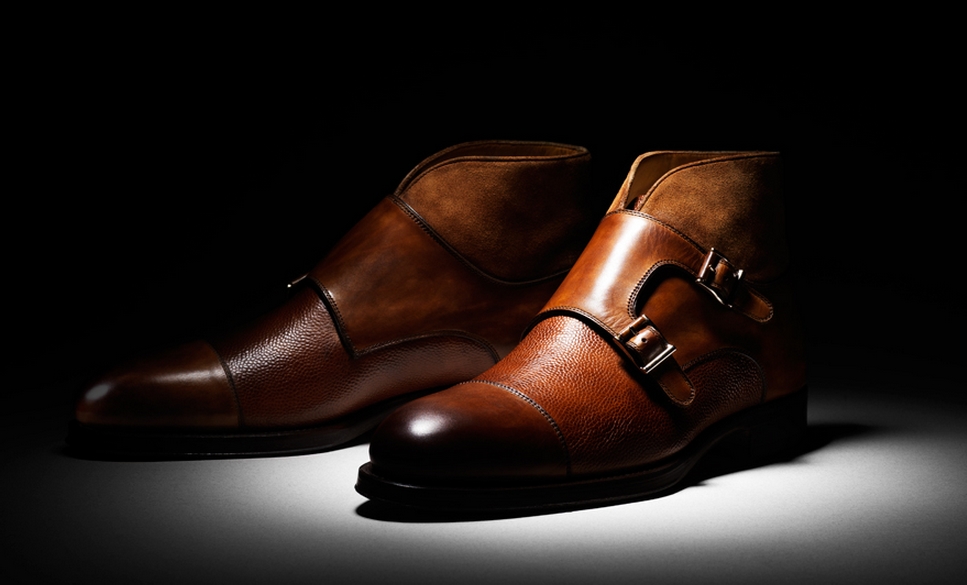 CARVIL – Grand simplicity and the art of perfection
Carvil has been creating beautiful shoes for men since 1952. Celebrated early in its history by Jacques Dutronc, Serge Gainsbourg,and the British TV series The Avengers, 'Carvils' are icons of style and timeless elegance.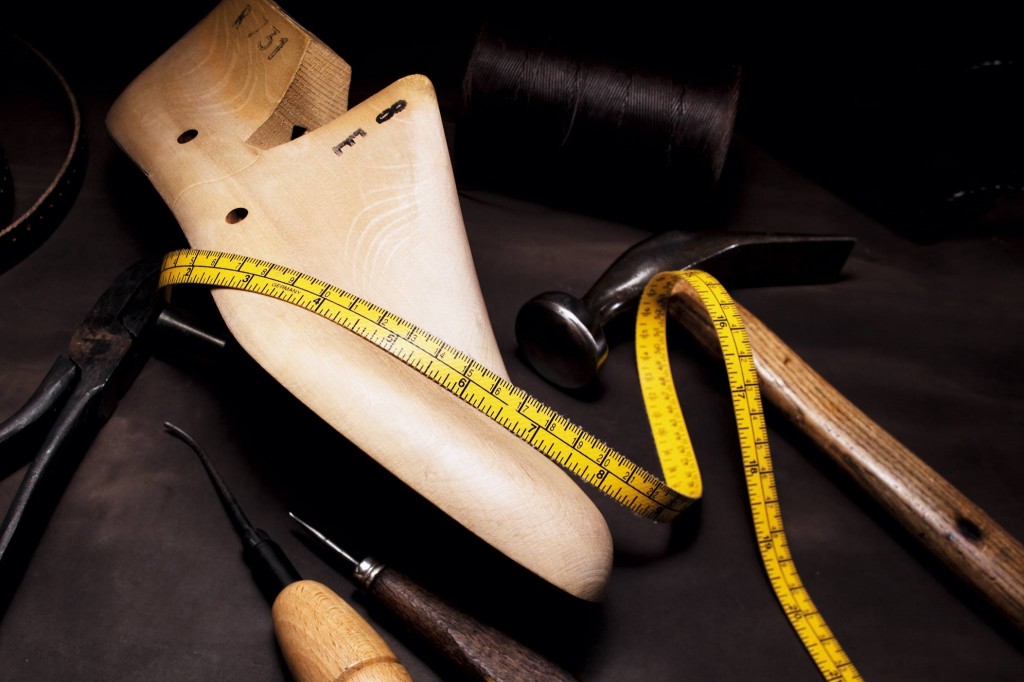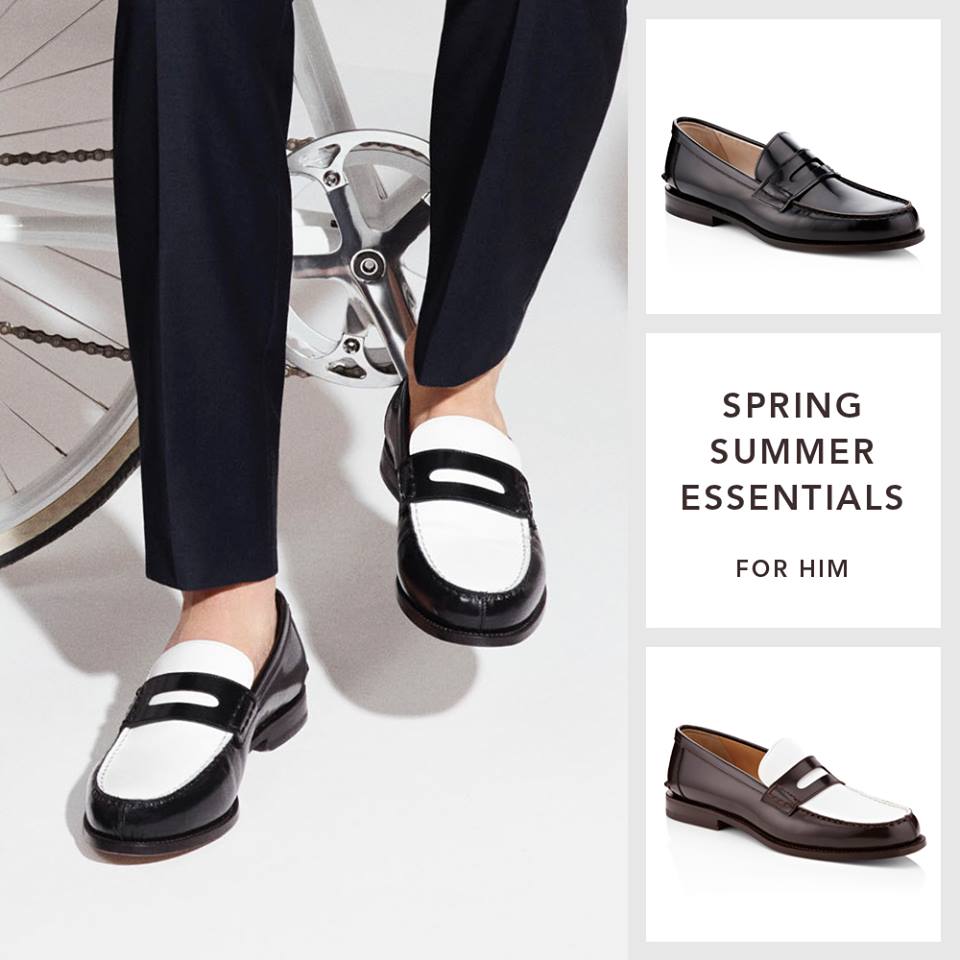 Bally – live the Bally lifestyle
Perfectly proportioned for a timeless look, Bally shoes are the work of art of one of the first ever international luxury shoe brands. The name Bally resonates throughout the world for authentic Swiss excellence.
Bally's expert craftsmen ensure the perfect fit for every pair of Scribe Made-To-Order shoes. Scribe is designed to deliver the most beautiful pair of shoes that is instantly recognizable since 1951, when the first ever Scribe was created.
Bring a touch of continental flair to the smart casual wardrobe with some soft suede driving shoes. Slip them on with crisp chinos for a look that is both refined and comfortable.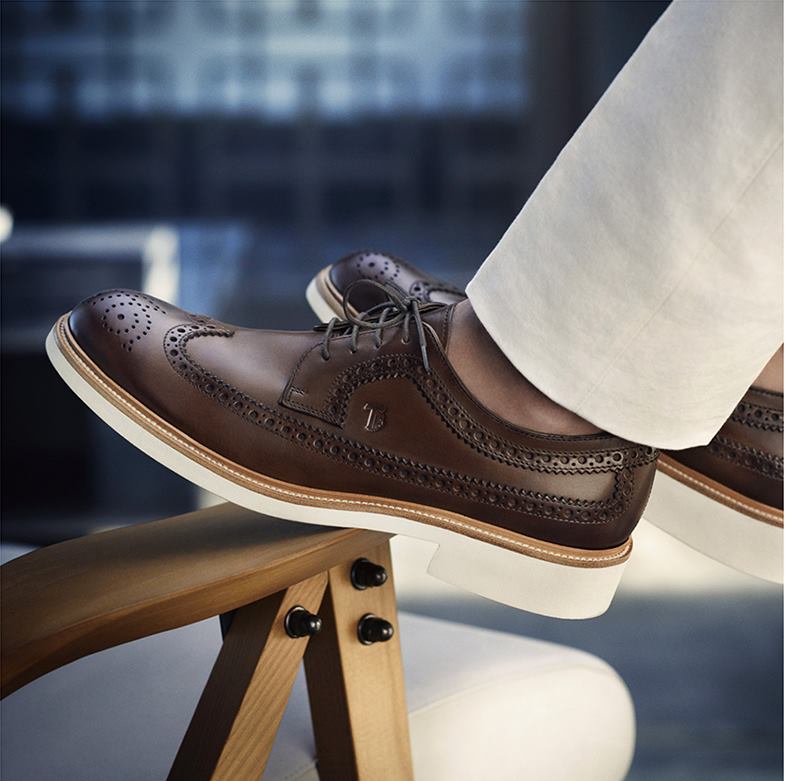 Tod's- The finest of Made in Italy in men's shoes
The creation of Tod's shoes is a process in which Tod's artisans, specialists that perpetuate a unique tradition, use the best quality leathers, which they cut, work, and sew by hand. Every single shoe becomes a unique piece, a masterpiece of handcrafted leather that is recognized and
loved around the world.
For a modern and elegant style, try Tod's Derby Shoes with traditional wingtip perforations and ultralight rubber outsole.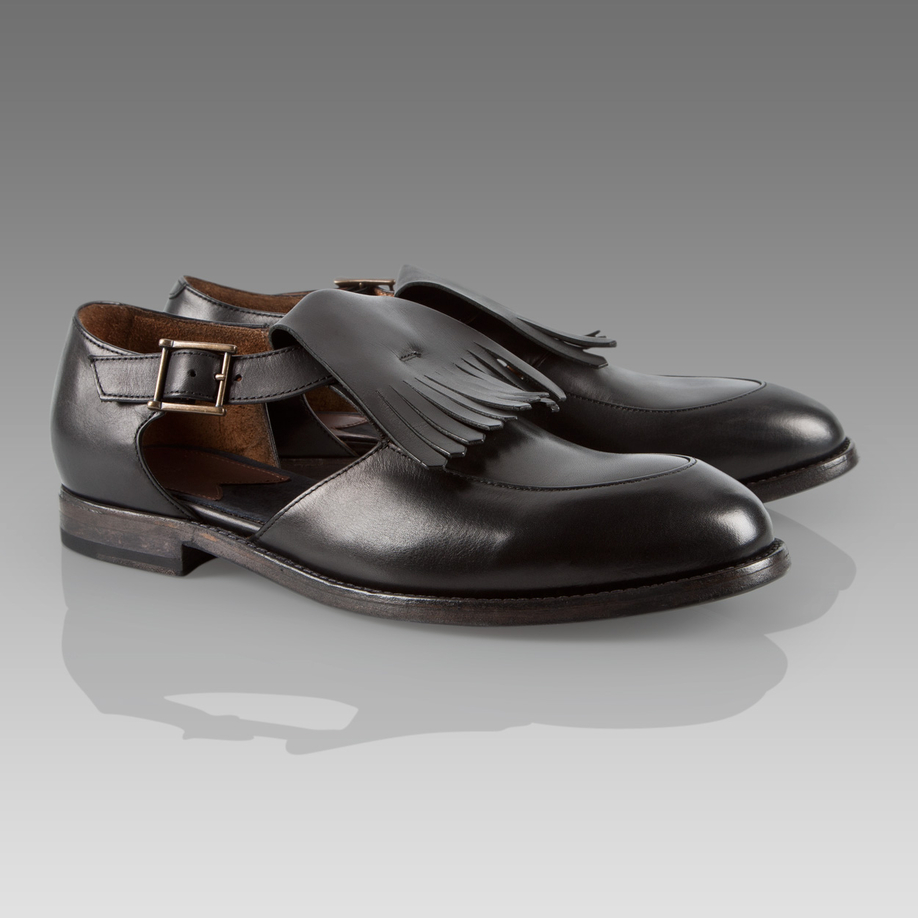 Paul Smith Men Shoes – Expect the Unexpected
The Paul Smith men's shoes collection offers a range of contemporary and traditional footwear which fuses sense of optimism and humour that Paul Smith is known for. From wingtip brogues and boots to sports-inspired trainers, Paul Smith Shoes can be found in an array of leather and suede.