Berluti launched its first menswear collection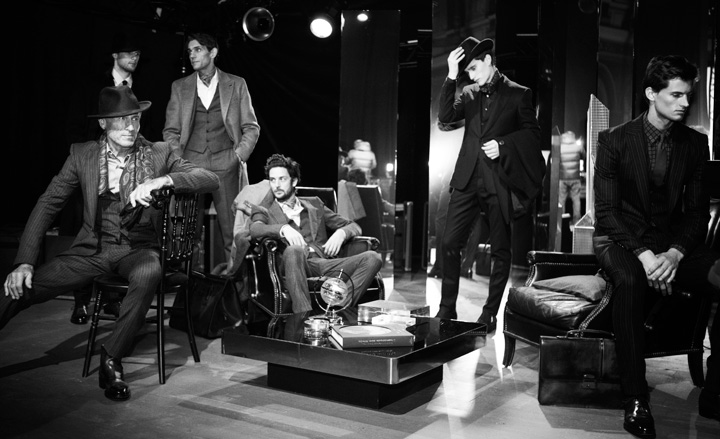 The luxury industry is driven by male consumers, who are now spending £155 billion a year on luxury clothes and accessories for themselves, according to a new study.
"Men seem to be a little bit more selfish these days, and spend a bit more on themselves and a little bit less on their wives or girlfriends," said Antoine Arnault reffering to the growing male market and the Berluti, an LVMH-owned maker of handmade leather shoes, launch of the first menswear collection.
Antoine Arnault is heading up the business side of the new Berluti and Alessandro Sartori, former designer at Ermenegildo Zegna, is in charge with the design of inconspicuously luxurious collection of no fewer than 400 pieces made with top-of-the-range fabrics, many specially created for Berluti.
Mr Arnault said to the telegraph "The collection is more Aston Martin than Ferrari. I love Aston Martin. And you know we had the file on our desk [to possibly purchase the company]. A few years ago we talked about it, it's luxury too. But it was too much."
Despite passing on Aston Martin, Arnault says he hopes LVMH will buy more old, high-end luxury companies. He said: "The group needs to continue to grow, to preserve savoir faire, craft and heritage."