Hand-stitched leather and precision build quality.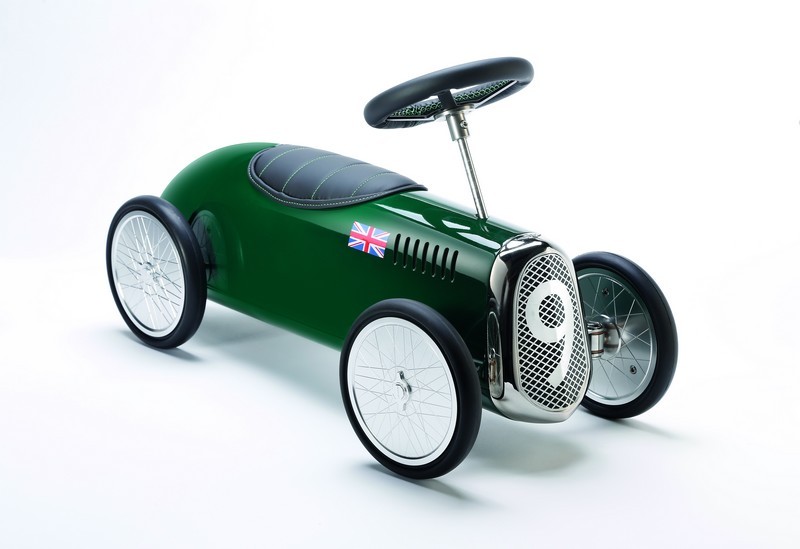 A passion for motoring is often nurtured from childhood, and this early enthusiasm is catered for with the ride-on a Bentley Blower.  For Bentley Boys and Girls aged from 2 to 5, the British luxury car brand offers a version on the iconic 1920's Bentley Blower with wooden body shape formed from solid tulip wood and hand finished in high gloss paint.
60 hours are needed to build by hand the Made in England £3,200.00 ride-on-model equipped with wooden garage and car cover (Length approx. 75 cm. Weight approx. 12 kg. Garage weight approx. 12 kg.) The smooth rolling racing wheels are machined from aluminium while a personalised number plate is mounted on the stainless steel grille at the nose of the toy car.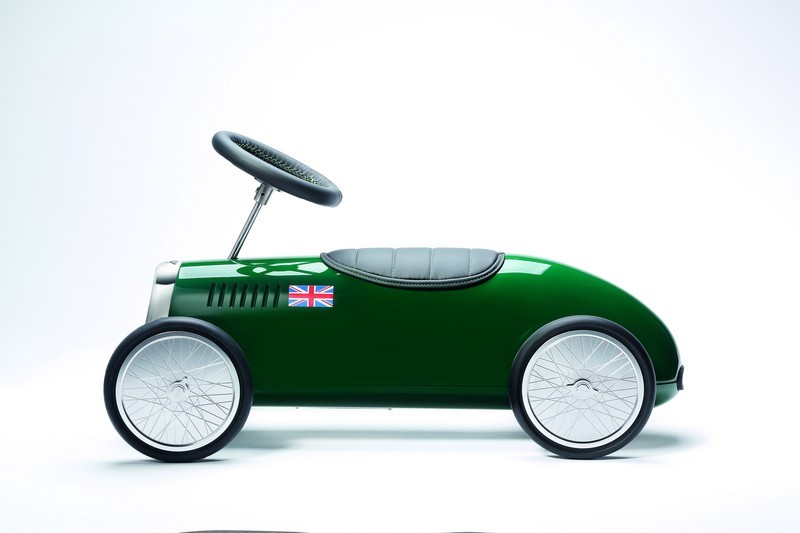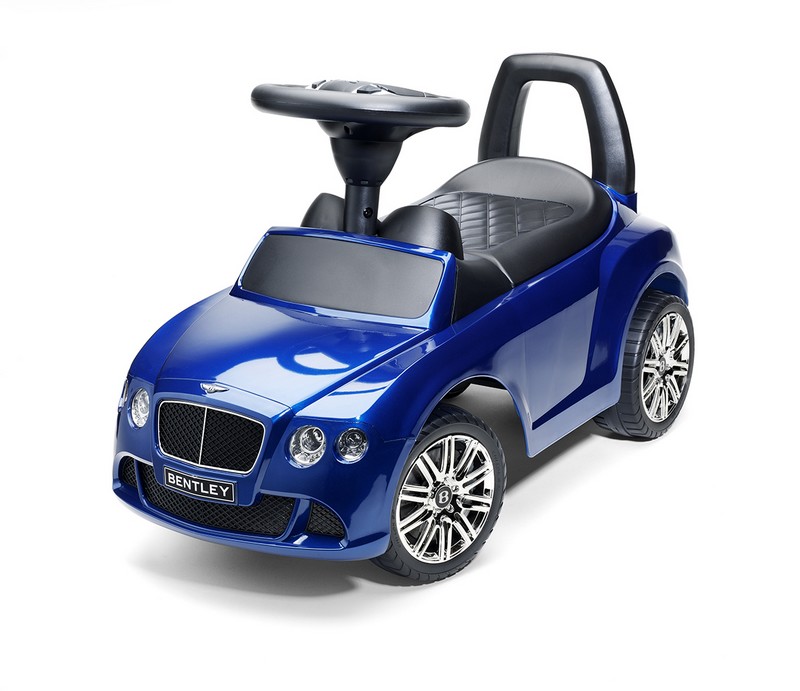 The models are part of Bentley's Gifts and Accessories collection. In September, more than 300 new items were launched at the Frankfurt Motorshow. The line includes a ride-on Continental GT available in vibrant hues of Sequin Blue and Magenta. Both colours are matched exactly to paint in the extended Bentley colour range.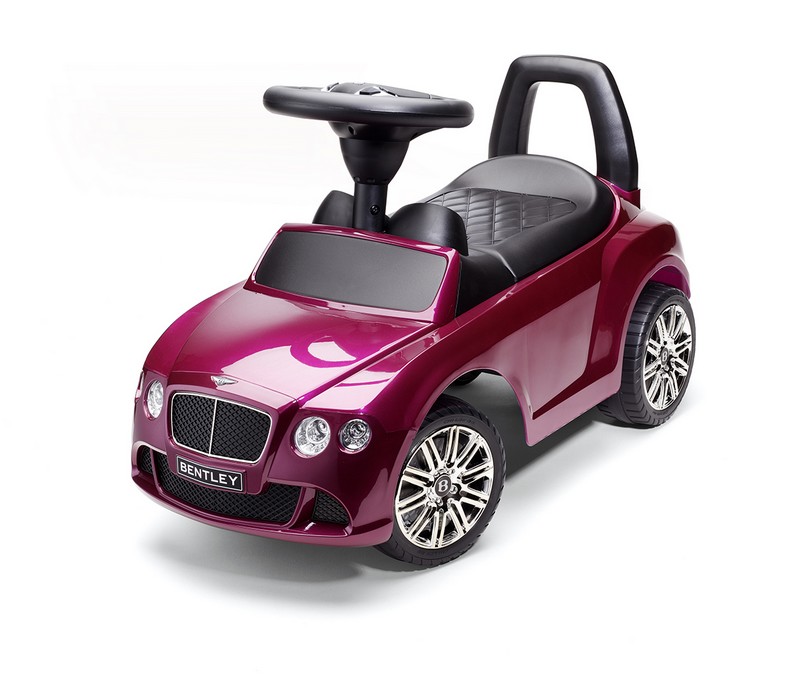 The iconic Bentley Blower is also reinvented in Bentley scarf form, which features the famous racer in luxurious cashmere, resulting in a stylish accessory for the modern day Bentley aficionado.