Bentley glasses raised to the status of jewelry and even artwork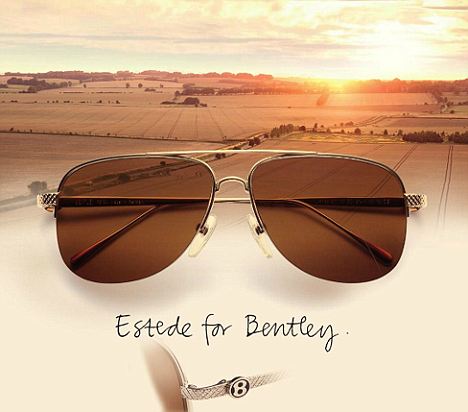 Bentley insists that its aviators should be seen as an item of jewellery or even a piece of art. The sunglasses are the latest indulgent accessory for super-rich owners of the £225,000 Bentley Mulsanne.
Designed by the British car manufacturer to complement its flagship vehicle, the limited-edition shades have already been snapped up by wealthy businessmen in Hong Kong and a member of the Dubai royal family, according to dailymail.
The £26k sunglasses were created for Bentley by Austrian specialists Estede, who have also manufactured solid gold shades for Chopard and S.T. Dupont
The Bentley glasses are so expensive because only 100 pairs will be made and each will be stamped with its own unique number. But other models are available in 18-carat yellow gold, rose gold or white gold at an only slightly more affordable £6,400. They have arms made from polished wood to match a Bentley's interior wood.
Estede say sales are 'exceeding expectations', particularly in Hong Kong, China and Russia. So far, 25  of the platinum version have been sold and a further 70 of the gold editions.