Home automation programming: Have you ever dreamt of having the full cinema experience in your home?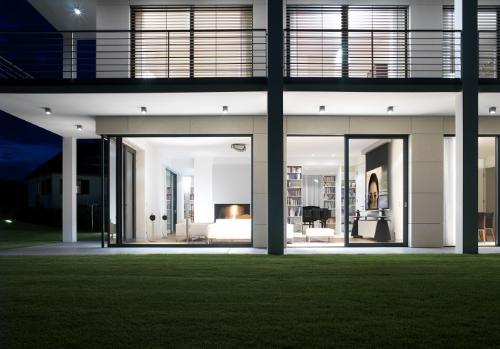 During this year's CEDIA 2014 in Denver, Colorado (September 10 -13, 2014), high end audio and video experts highlighted new developments in home automation programming. The need for simple customer solutions to complex technical problems has never been greater, as an increasing amount of homeowners are now integrating home automation systems that include everything from lighting and security systems, IT networks, HVAC and curtains – in addition to audio and video controls.
Denmark's Bang & Olufsen revealed its new developments in home automation, user centric design and new software programs, geared towards whole home integration. Additionally, the company officially introduced is ultimate 4K 85 inch TV, the BeoVision Avant, which presents robust acoustic performance, advanced picture technologies and extreme innovation in its choreographed movement and intuitive user-operation.

Watching television in a time of smartphones and tablets is all about the big picture, says Bang & Olufsen. When you allow yourself to unwind and relax at home in front of your television, the visual experience should be extraordinary and the sound nothing short of immaculate.
This is why the Danish company launched an impressive 85-inch version of the highly acclaimed BeoVision Avant 55" – just introduced earlier this year. "The majestic size of BeoVision Avant 85" sets the perfect stage for a truly cinematic movie experience with family and friends or an enthusiastic sports night with crystal clear action and an engaging surround sound that unfolds an enthralling stadium sensation in your living room," said Bang & Olufsen innovative engineers.
"BeoVision Avant 85" is a true state-of-the-art product at a competitive price for a television of this size and level of innovation. At Bang & Olufsen, we are proud of introducing this grand television to a market that is demanding products offering extraordinary home experiences," explained Tue Mantoni, the CEO of Bang & Olufsen.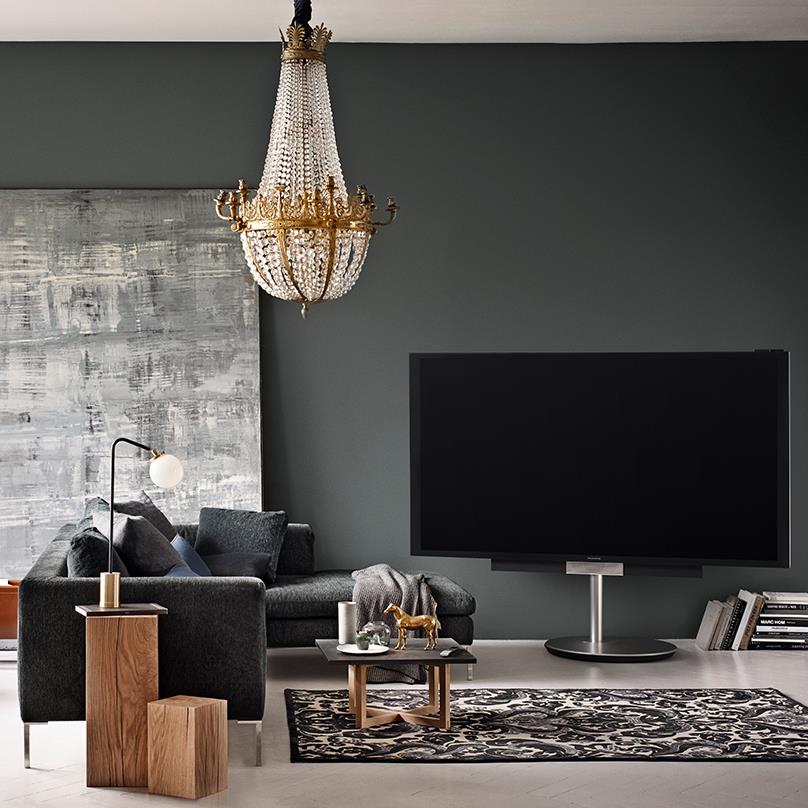 The designers intended to reduce the physical presence of BeoVision Avant 85″ when not in use. This is achieved by offering both a motorized stand and a wall bracket option, which will allow the 85-inch television to stand out or blend into your interior. Once you switch it on it shows off its full potential through a carefully choreographed unfolding. Touch one button on BeoRemote One, and it finds your favorite position, your favorite channel, and your favorite sound setting. When you switch it off, it folds back the speakers, and returns to its discrete resting place close up against the wall.
At CEDIA, Bang & Olufsen also showcased its newest development in home automation with the introduction of the new BeoLink Gateway – a hardware and software infrastructure which connects everything the brand offers in premium listening and viewing experiences to everything else in the home– all in one beguilingly simple system. For homeowners, this means just one remote, tablet or screen is enough to control everything in the automated home – including TVs and audio equipment as well as hundreds of third-party devices.
With the new BeoLink Gateway, Bang & Olufsen's Real-Time Configuration Tool is pre-installed with hundreds of drivers, and is based on a simple graphic interface to effectively take the coding out of home automation programming. What used to take days now takes hours – and is far easier than any other system to set up, modify and update.