Baccarat New York to marry modern European glamour with architecture and design from The Museum of Modern Art.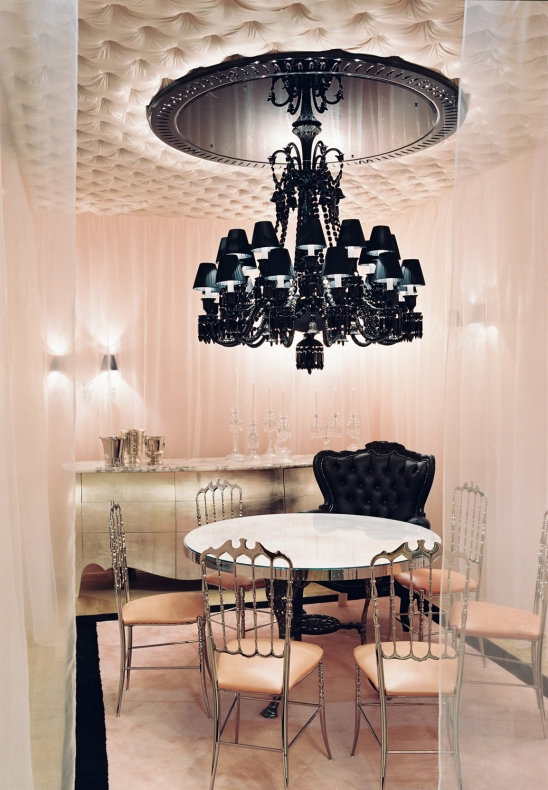 Starwood Capital private investment group has unveiled Baccarat Hotels & Residences luxury hotel brand. The brand has been created to fill a niche in the very top of the upscale hotel market and bears the revered name of the world-renowned French crystal maker.
Baccarat Hotel & Residences New York, a partnership between Starwood Capital and Tribeca Associates, a New York based real estate development and acquisitions company, will open in 2014 in time for Baccarat's 250th year anniversary. The project is located at 20 West 53rd Street, just off Fifth Avenue. The tower will rise 605 feet and contain 46 stories.
The building will feature 114 rooms including 26 suites, as well as luxury residences that will feature hotel services and amenities as well as the latest technological innovations. The residences are anticipated to go on the market in January 2013. Future Baccarat locations are planned in some of the world's most important urban and resort locations, with Rabat and Foshan, China scheduled to open in early 2014, followed by Dubai, Marrakech, and other locations in the Middle East and Asia.
Baccarat company was created in 1764 by decree from King Louis XV. The company still operates and manufactures its products in the town of Baccarat in France. Throughout its history, Baccarat has designed magnificent crystal objects for some of the world's most colorful and important figures, such as Czar Nicholas II and the Maharajah of Gwalior.
"A truly iconic European luxury brand now enters the hotel segment," said Barry Sternlicht, Chairman and CEO of Starwood Capital Group. "Baccarat's name is synonymous with hand-crafted quality and a nearly 250-year-old pursuit of perfection. We're excited to introduce a new super luxury hotel to the world's most important travel market, New York City, one that takes its design direction from its unimpeachable historic roots and its awesome location across from one of the world's most important museums. We expect to truly innovate the service standards for a luxury hotel, embracing state-of- the-art technology solutions and creating an overall experience that is sensuous, luxurious and discreet, and yet supremely comfortable. In our design, we will celebrate the qualities of light and we will design new specialty decorative products for both the hotel and the spectacular residences."