Chinese liquor brand Moutai was recently included in a list of the top 10 "Gifts for the Chinese Luxury Consumer", a list compiled by the Shanghai-based research group Hurun, as part of its annual "Best of the Best" awards. Moutai held the fifth position behind the likes of Louis Vuitton, Cartier, Hermes and Chanel.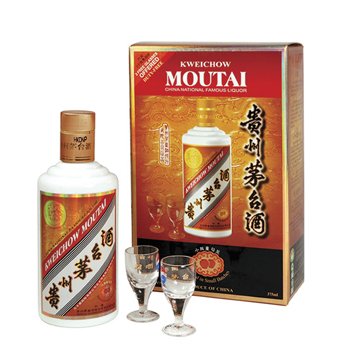 The Moutai brand itself, though, wants none of it, says AFP. According to Brand Channel, a spokesman from Moutai told mainland Chinese media this week: "In regards to being included in Hurun's luxury brand list, Moutai has never claimed itself eligible to be considered a luxury brand. We don't know anything about Hurun's list, and wish to distance ourselves from it."
Those words are a big surprise, as they come from a brand which in the past has made much of the fact that the fiery clear liquid has been the drink of choice of the likes of former Premier Zhou Enlai who famously shared a tipple with US President Richard Nixon.
The brand's top-end label 53 Degrees Feitian sells for around 1,800 yuan (220 euros) too — most definitely in the high end of the market.
Hurun based its rankings on the opinions of 503 Chinese millionaires so there is at least some truth behind their claims of knowing where the money goes in China, but the reaction of the people of Moutai might be explained by a gradual shift in opinion away from the pursuit of "luxury" that has been taking place in the country in recent times.