Entrepreneurs are simply those who understand that there is little difference between obstacle and opportunity and are able to turn both to their advantage. (Niccolo Machiavelli)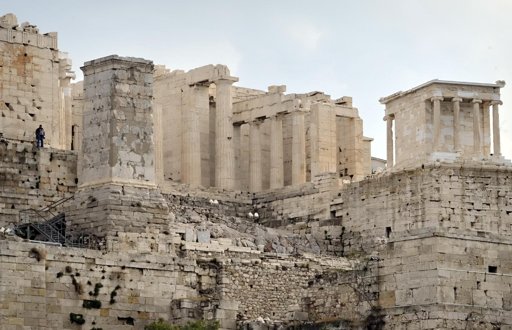 Greece needs every euro it can get. The country's public coffers are drained and the nation is struggling to avoid a historic debt default in March. The money can come in many ways.
Greece's culture ministry said to AFP it will open up some of most precious archaeological sites to advertising firms and other ventures. Despite the fact that archaeologists have for decades slammed such an initiative, the culture ministry said any renting of ancient Greek sites would be subject to strict conditions. A commercial firm could rent the Acropolis for a professional photographic shoot for as little as 1,600 euros a day. A small amount compared to the significance of the archaeological site for humanity. The worse fact is that demonstrators could also rent the ancient landmark.
In recent decades, only a select few people, including Greek-Canadian filmmaker Nia Vardalos and the American director Francis Ford Coppola, have been able to use the Acropolis, while most filming and advertising requests have been refused.