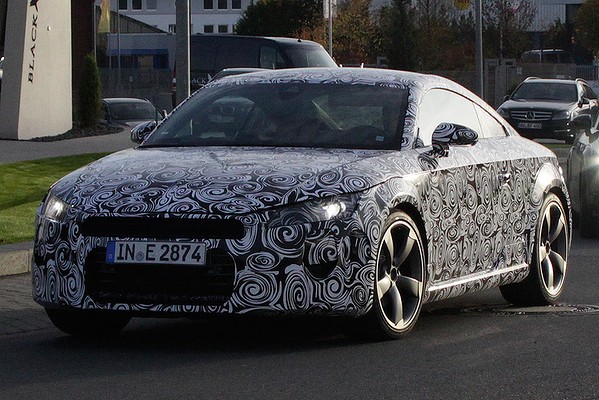 Announcing plans for a record-breaking investment of almost €22 billion through 2018, The German premium car maker Audi confirmed that the 3rd generation of the Audi TT, the new Audi TT Coupe, will be available in 2014. The third generation of Audi's design icon – the Audi TT Coupé will be launched at next Geneva Motor Show in March, will be 60kg lighter, and will close the gap with rival Porsche Boxster.
Improving its performance and fuel efficiency, the brand with the four rings will use for Audi TT Coupé a greater quantity of aluminum and will base the model on the MQB platform.
Between 2014 and 2018, a total of around €22 billion will flow into Audi's new models, innovations and the expansion of the worldwide production network, announced the company. Seventy percent of the investments is intended for new models and technologies. The German sites will also benefit from the largest technical development and investment program in company history – more than half of the planned investment will go to the Ingolstadt and Neckarsulm sites. Moreover, Audi also plans to create more jobs globally in 2014.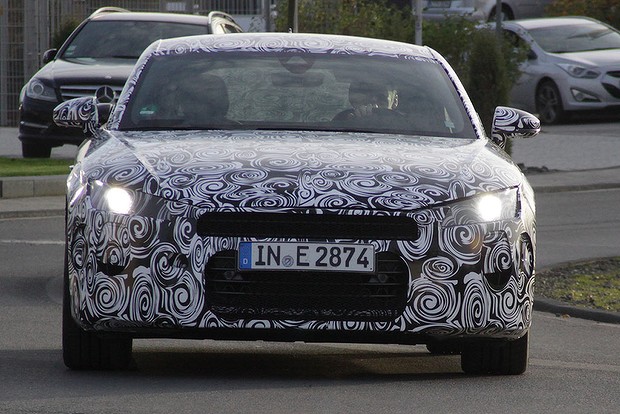 "We had set the goal of 1.5 million deliveries per year by 2015, but we already achieved that quite comfortably in 2013. We are now decisively steering towards our next milestone of two million deliveries. This is why we are keeping our foot on the gas regarding investments and why we are hiring new employees in 2014," said Rupert Stadler, Chairman of the Board of Management at AUDI.
In all, the Ingolstadt-based company will invest around €22 billion in new models, innovative technologies and its worldwide production infrastructure in the next five years. Investment in fixed assets will amount to €16 billion. In addition to the fixed assets, the new investment program includes €6 billion in capitalized development costs.
To achieve its goal of two million deliveries per year, the manufacturer of premium cars wants to expand its product range from the current 49 models to 60 different models by 2020. In addition to developing new models and alternative drive concepts, the current investment program also provides for the next generation of fuel-efficient engines, which will enable Audi to meet stricter emissions legislation worldwide.