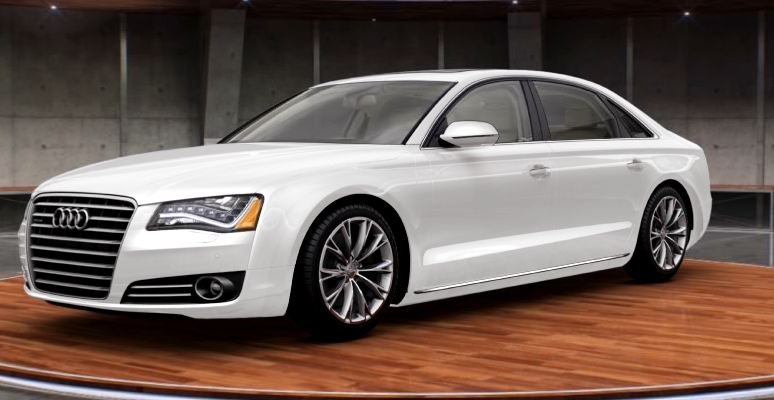 Audi A8 recently was honored in the first annual Connected World Connected Car of the Year awards, which spotlights vehicles with technology that strikes the right balance between safety, convenience, and infotainment. Chosen by the editorial team at Connected World magazine, Audi A8 was selected for its unmatched Audi connect infotainment system, now widely available on Audi models, and superior safety features.
The Audi A8 was chosen as the top vehicle in the Ultra-Luxury category.  Among the factors considered were active safety features and distraction-free drive; connectivity focusing on comfort and convenience; and infotainment options offered in distraction-free manner, including music, video and Wi-Fi.
"Drivers have reached a point in which they are looking for a vehicle that is safe and reliable, and can keep them connected while on the road, just as they are able to while in the office or in their homes," says Mike Carrozzo, chief editor, Connected World. "And, as consumers, we also want to be connected in a distraction-free environment. The connected cars named as winners for 2012 are certainly providing these options, and so much more."
With the Audi A8, Audi is the first company worldwide to feature factory-installed wireless internet, enabling the innovative infotainment system called Audi connect.