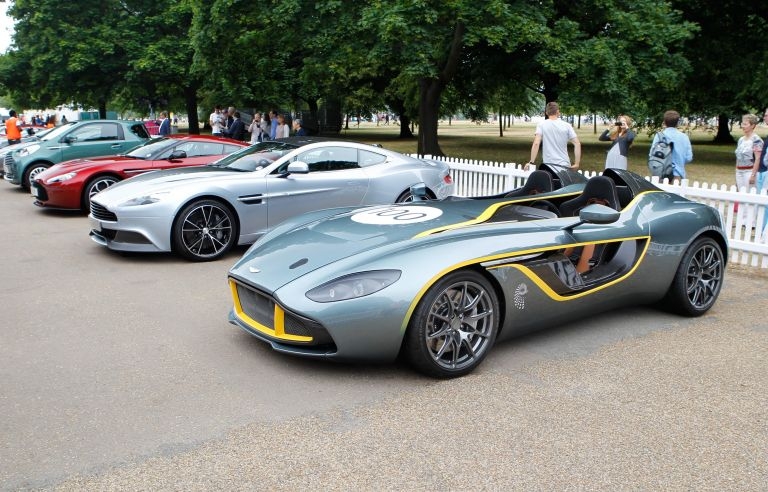 After years of slowly falling behind the competition when it comes to what's under the hood, Aston Martin decided to increase the pressure on its Italian and German supercar competition with an AMG partnership, the German engineering genius that hand-builds super-performance engines. The British luxury car maker revealed that its next-generation vehicles will be powered by AMG engines. Going into partnership with AMG, Aston Martin hopes to create new better engines, electronics components, to speak the same language with the latest Ferrari, Lamborghini, or Porsche.
Mercedes-AMG will supply Aston Martin with engines, while Mercedes-Benz Cars will provide the British luxury sports car manufacturer with e/e (electric/electronic) components for Aston Martin's future models. In addition to those agreements, Daimler will receive up to 5% equity in Aston Martin without cash consideration in several steps following the progress of the technical partnership. At the same time, the company will receive an observer status in the Board of Management of Aston Martin.
"We are proud to work with Aston Martin and provide them with powertrain and e/e components for their forthcoming sports cars. This is proof of AMG's technological and performance expertise and a real win-win situation for both sides," said Ola Källenius, Head of Mercedes-AMG GmbH.
"We have selected AMG specifically as the basis for this powertrain development process. Aston Martin sources cutting edge technology from key suppliers around the globe and the opportunity to include content from Mercedes-AMG GmbH in our next generation sports cars is, clearly, good news," said Aston Martin Product Development Director Ian Minards.