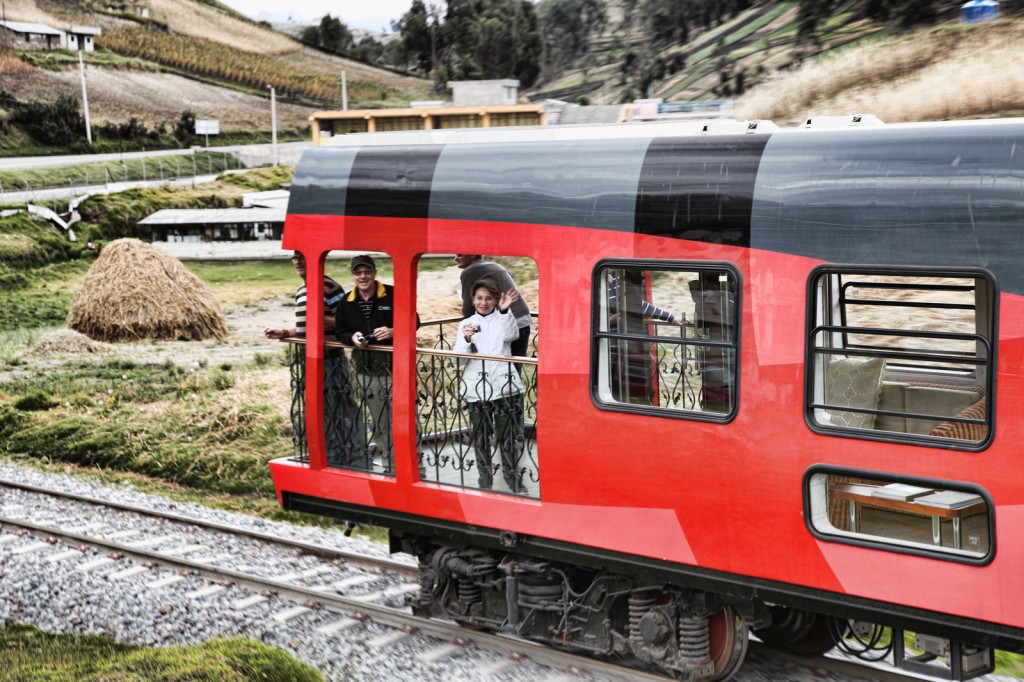 Ecuador's Tren Crucero with steam locomotives from the beginning of the 20th century takes passengers across Ecuador´s Andes watching the transition from moorlands, through cloud forests, to tropical coastal landscapes. The stunning scenery and a cruise with exciting off-train visits are now part of The Luxury Train Club offer, making it the third rail travel option featured in South America, the other two being in Peru.
The railway travels along the 'Avenue of Volcanoes', a range of more than 10 volcanoes over 3,600 m/12,000 ft; Tungurahua volcano is still active, 5,023 m/ 6,480 ft. There are 450 kms/280 miles of scenic train ride, climbing to 3,600 m/12,000 ft and descending to sea level during the trip. Along the route, there are several opportunities to meet Andean and coastal indigenous communities and witness their way of life.
Steam locomotives from the beginning of the 20th century will run on 2 different stretches. The carriages are First Class, decorated in Ecuadorian style, with historical references; train crew ensure exceptional on-board service.
The Luxury Train Club list includes El Transcantabrico Gran Lujo, Deccan Odyssey, Indian Maharaja, Pride of Africa, Venice-Simplon Orient Express, Royal Rajasthan on Wheels, Eastern & Oriental Express, and Rocky Mountaineer, among other luxury train.