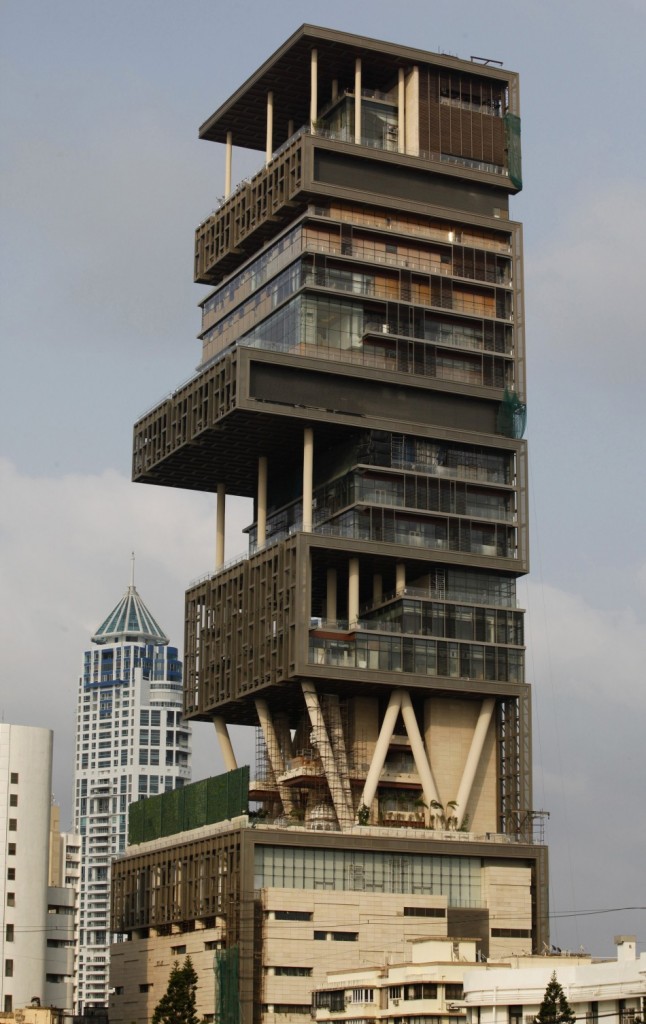 The 27-story house of Mukesh Ambani, chairman of Indian energy company Reliance Industries, one of the global players in the energy industry, can be considered India and world's most expensive house. 70ft tall building named Antilia, after a mythical island, covers a total of 400,000 sq ft. and cost $1bn.
Nita Ambani, the wife of India's richest man, allowed the publication of the first images from the interiors of the impressive building. Images appeared in the latest Vanity Fair issue.  "It's a modern home with an Indian heart.," Nita Ambani told Vanity Fair about her home.
The Ambani's residence includes a movie theater with a seating capacity of 50, health floors that feature a swimming pool and gym, and balconies with outdoor gardens.
In the past years Nita Ambani has built an international preparatory school, a Premier League cricket team, the nation's first Braille newspaper in Hindi, and a 400-acre model township that houses 12,000 people and stands adjacent to the world's largest oil refinery. A 400-bed hospital wing is under construction and plans are proceeding for a world-class university on 1,000 acres of property, according to Vanity Fair.