The first innovative motoryacht in Van der Valk's new BeachClub range is the 19.05-metre BeachClub 600. 

This unique concept by Van der Valk Yachts dispenses with the traditional engine room, installing the propulsion system (by patent protected) aft in the area of the swim platform. Called Van der Valk BeachClub, the innovative line is the product of many months of serious R&D and decades of experience.
The result is up an unprecedented amount of interior volume and space for three awesome al fresco zones. A sense of space is further enhanced by a liberal use of glass, with all-round views from the two lounges and master suite. Glass inserts in the hull give an extra air of class to her elegant modern profile.
The Van der Valk BeachClub is available in a range from 62 ft (19.05 metres) to 120 ft (34 metres), with 10 ft increments in-between. The first example is now under construction…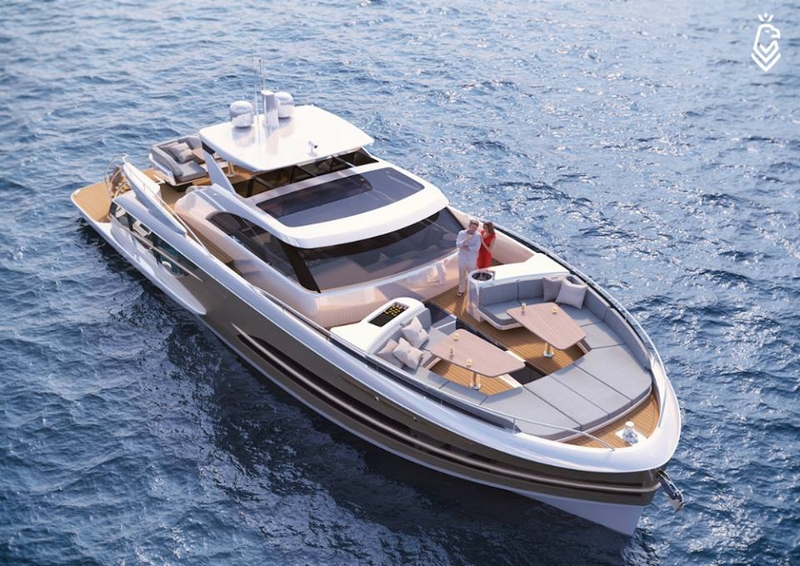 "Following months of R&D with designer Cor D. Rover and Ginton Naval Architects, we are making excellent progress on the first build in our new Beachclub range. The patent is pending for Van der Valk's unique choice of engine room location, which we believe will spark a revolution in motoryachting for the way on board space is used," said the shipyard.
"Construction of the 19.05-metre Beachclub 600 started in March and we're on schedule for launching early next year. As the build continues it's clear how much volume this striking yacht is going to have. The hull and superstructure will be finished this summer, with the next steps being the sandblasting and insulation, followed by preparations for the paintwork," added Van der Valk Yachts.
The first Beachclub to prove all these benefits in practice will be the Beachclub 600, which will feature a twin Volvo Penta IPS-950 drive train providing a top speed of 25 knots. Three main outdoor zones will optimise the al fresco lifestyle beloved of Van der Valk owners an enormous foredeck area of some 25 square metres, with room for options such as a Jacuzzi.
The interior will be no less impressive: the yacht will house a marvellous owners' suite forward and two separate saloons. The spacious upper lounge will afford panoramic views from the inside steering position, while the broad lower deck lounge includes a galley and dining area with direct access to the swimming platform via curved glass sliding doors.