Who ever said a man can not fly, had little imagination. Tasmanian Loro Piana fabric is crafted using the highest quality fine wools, for an elevated lightness, softness and breathability never before experienced.
In Italian, Tasmanian has become a synonym of "light wool fabric" (it says so in the dictionary).
This extraordinary worsted fabric takes its name from the island of Tasmania, south of Australia, because it was originally made using only the merino wools coming from its uncontaminated lands.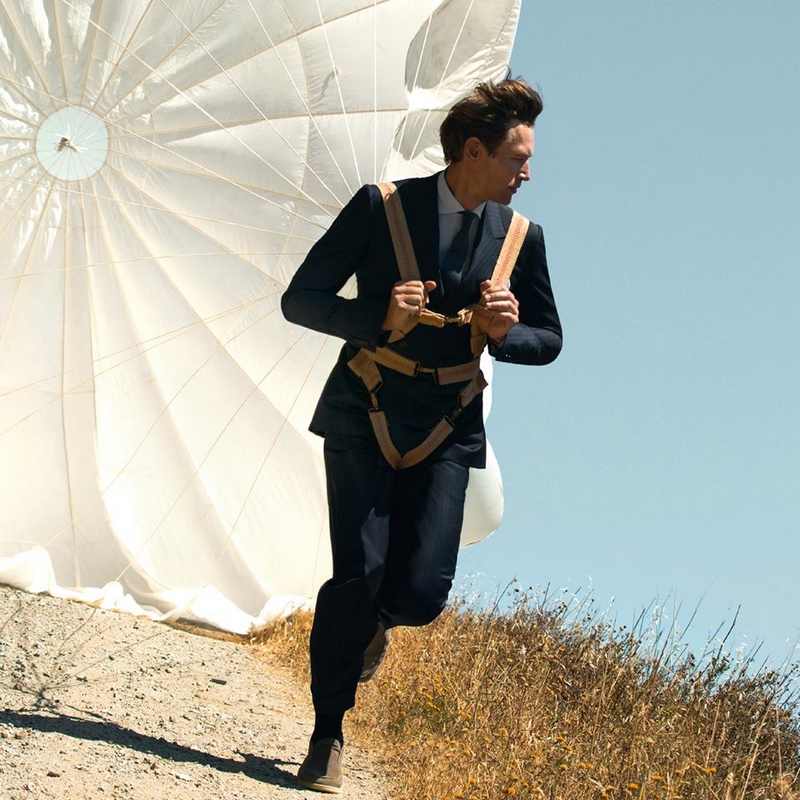 Inspired by Priest Cloth, a lightweight fabric that Loro Piana produced especially for ecclesiastical garments, Tasmanian was created in the 1960s in response to the growing need for new and modern clothing that was light, versatile, crease-resistant, and creaseproof, and particularly suited for air- conditioned environments.
Tasmanian is now produced using the most select wools from Australia, the ideal habitat for the merino sheep whose fleece consists of extremely fine fibres which, when worked using the most advanced spinning techniques, give to the fabric's unique characteristics of transpiration, thermal insulation, resistance, lightness and comfort.
At 250 grams per metre, Tasmanian (which is also available in the versions Summer Tasmanian® and Winter Tasmanian®) offers the lightest possible fabric for dressing elegantly in every season of the year.
Loro Piana is renowned for its exclusive scarves, stoles and shawls. Feather-light fabrics crafted from the most exquisite fibres and yarns, meticulously hand-printed with distinctive designs. Offering a host of styling options, these unique products are created using artisanal techniques perfected in over thirty years of research and tradition
The finely crafted scarves in the lightest of natural yarns lend a breezy accent to cool summer outfits. These scarves are a uniquely tactile experience, the ultimate in feather-weight and ultra-soft accessories.