The Wraith Luggage Collection takes luggage to a new realm of luxury.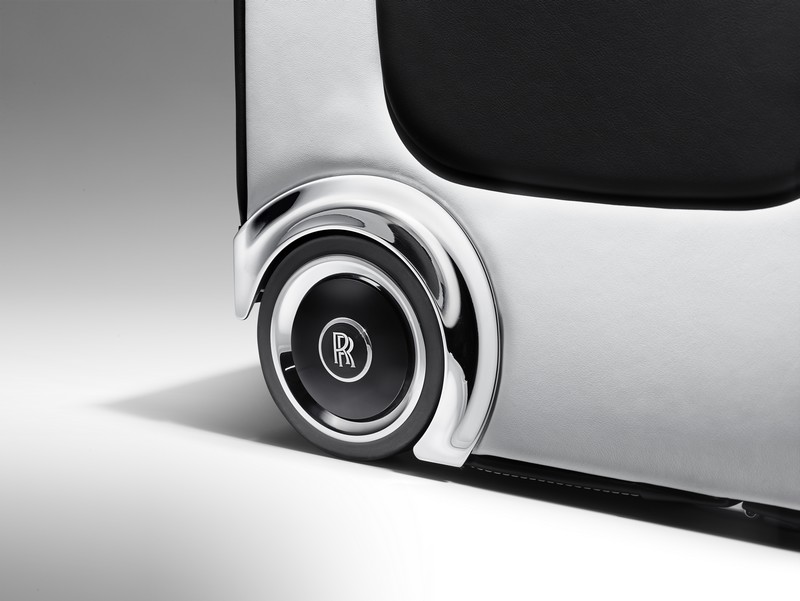 Rolls-Royce Motor Cars has extended its expertise to design a suite of elegant luggage to complement Wraith, the most powerful Rolls-Royce ever created.
Two Grand Tourer valises, three Long Weekender bags and one Garment Carrier are designed to be housed in the luggage compartment of a Rolls-Royce Wraith. Like every Rolls-Royce motor car, they can be commissioned to the customer's exacting specifications. The distinct style of Rolls-Royce accompanies the discerning traveller on any epic voyage. The Spirit of Ecstasy, the flying lady figurine that has graced the bonnet of each Rolls-Royce motor car since 1911, is elegantly embossed onto the exterior of each bag.
The new Wraith luggage collection was conceived by Rolls-Royce Bespoke Designer Michael Bryden and designed in the Rolls-Royce Bespoke design Studio led by Director of design Giles Taylor.
Counsel was sought from experts accustomed to handling discerning individuals' luggage. The design team conversed with Head Butlers from some of the world's most illustrious hotels, who offered insight into the interaction between guests and their belongings. Luggage is not only seen as an expression of style, but also as a wardrobe from home, increasingly important as entrepreneurs and captains of industry adopt a more
transient lifestyle.
Particular attention to detail has therefore been paid to the area that most often comes into contact with the owner, ensuring the experience is an entirely effortless one. The handles have been designed to ensure an even weight distribution, meaning no undue pressure is placed on the hand. An invisible stitch, a skill honed in the world of Haute Couture and used on the steering wheel of Wraith, has been applied to ensure a
perfectly smooth and tactile finish.
Self-righting wheel centres featuring the Rolls-Royce double-R emblem adorn the Grand Tourer, offering a fitting reflection of Wraith itself. The strategically placed wheels, specially designed on a wide track to provide a high level of stability, provide an effortless transfer from ground to luggage compartment, ensuring the bag glides into position seamlessly in the rear of the motor car.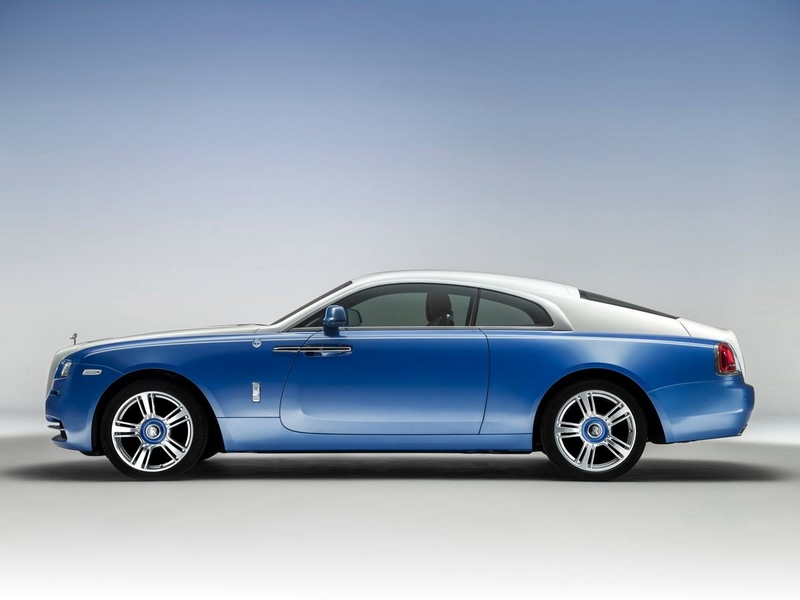 "Michael Bryden's creation of this Bespoke Luggage collection demonstrates our designers' commitment to Sir Henry Royce's manifesto, "Take the best that exists, and make it better. When it does not exist, design it". Not satisfied with creating a contemporary luggage collection with all the hallmarks of true luxury, the design team have gone one step further, in creating a Bespoke collection that not only speaks of contemporary elegance, but also serves to be a pleasure to use," said Torsten Müller-Ötvös, Chief Executive Officer Rolls-Royce Motor Cars.
Carbon fibre has been selected for its light weight and durable properties rather than for the commonly used contemporary aesthetics of the material. It has been formed into the frame of the case, complemented by a wide-set handle and a high-sided design, optimising the stowage capability of the luggage.