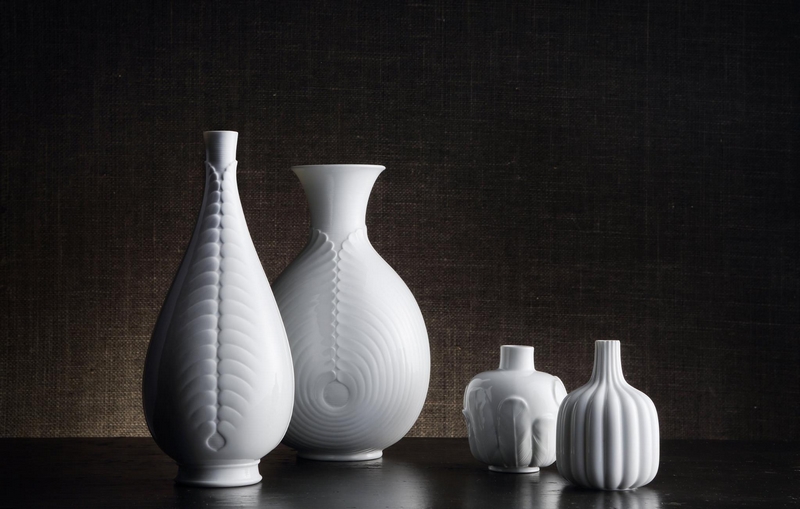 The Richard Ginori living style opens the door to the Lumieres collection, porcelain lamps with floral decorations from the historical traits of the Manufacture and the geometric designs of Italian architect, industrial designer and artist Gio Ponti.
Each sign, track, bend generates a slight irregularity which highlights the craftsmanship, where the search of the fabrics and trimmings, color definition and implementation strictly manual work and Made in Italy evoke an Italian taste of the early century.
The tradition continues in the proposal of the Perroquets wall plate collection, made by recovering a craft technique of printing using film-painted china and silk looms without any contribution of digital technology.
Finally Manifattura 1946 illustrates the new edition of a series of vases drawn and designed by Giovanni Gariboldi.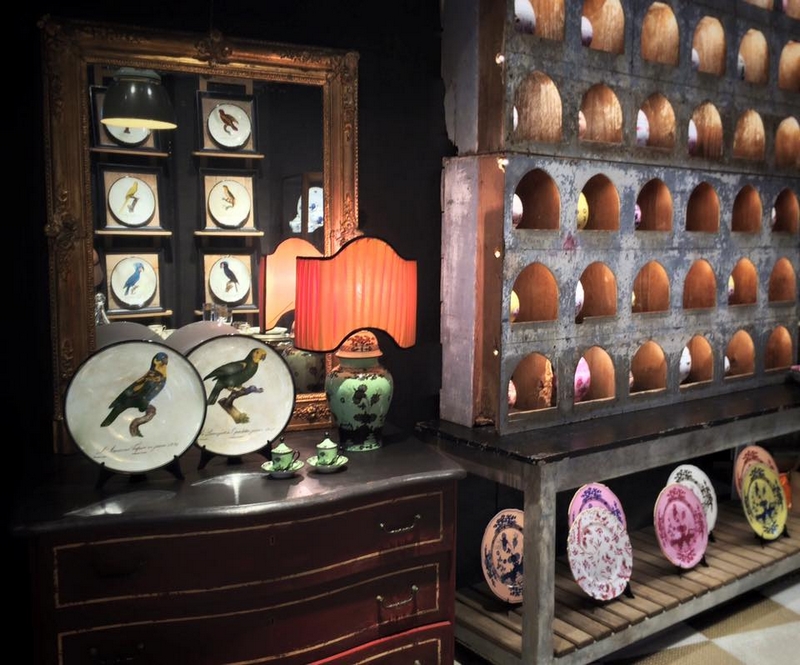 Richard Ginori LUMIÈRES
Oriente Italiano, Labirinto and Catene, Richard Ginori icons, testify the beauty of the Lumières Collection.
Artisanal expression of Made in Italy, manifested in every detail. A memory of research, study and know how.Lumières is an act of craftsmanship and tailoring. The porcelain of the Richard Ginori Manufactory, entirely modeled and decorated by hand, meets the fabrics and the knowhow of the Florentine atelier.
All the lampshade are handmade and tailor-made for the Lumières collection. Sewn, trimmings, fringes and pleats, besides embellish and enhance the detail, define the form research and lightness.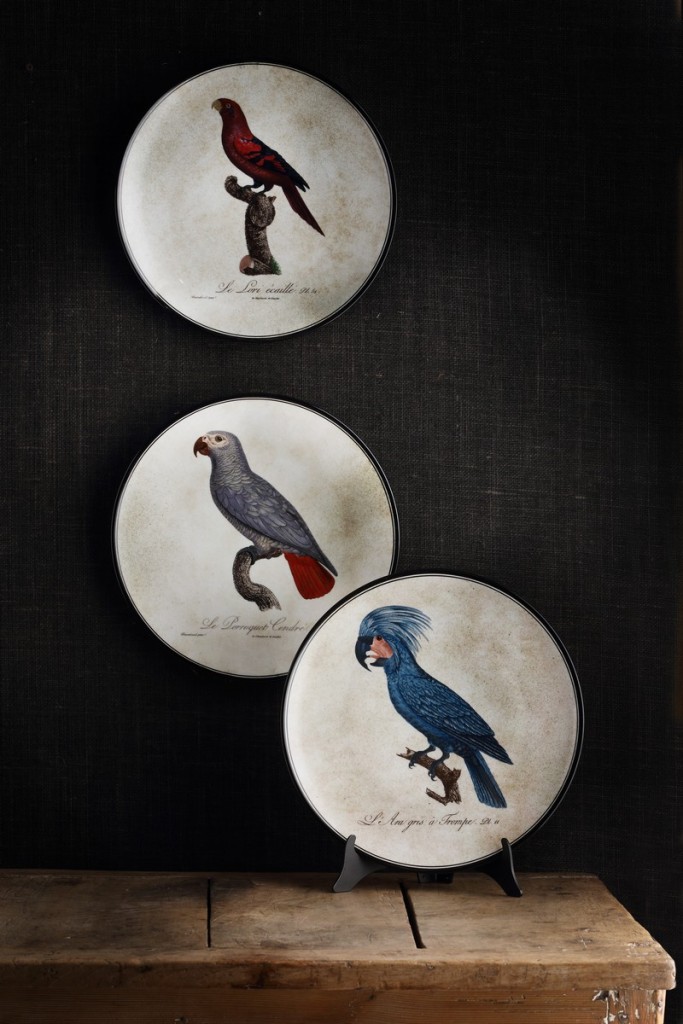 Richard Ginori PERROQUETS
The Perroquets collection evokes the imagery of freedom and pure nature. Inspired by botanical manuscripts of the eighteenth-century, found in the historical archives of the Richard Ginori Manufacture, the collection is an expression of know-how and excellence of Made in Italy.
Ink pen, film and silk frame are the method used for the development of the color composition of each parrot. Each film represents a color. The china draws the positive tone of color and the imprinted light marks, on chassis, the track of each color. The films, in an extraordinary game of overlaps, create and complete the decoration, characterizing the decorum with the harmony, variety and beauty of tone.
The background is colored by using the craft technique of "punzecchio". Each plate is hand decorated.