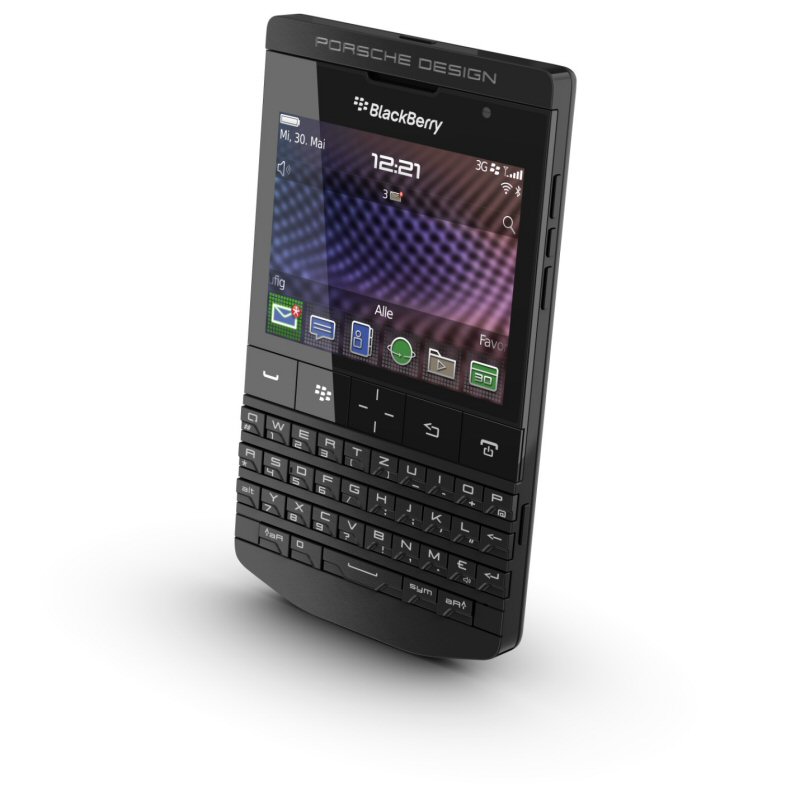 Luxury design house Porsche Design follows the tradition of striking completely black products with the release of Porsche Design P'9981.The Porsche Design P'9981 Smartphone from BlackBerry is distinguished by a linear and minimalist look combined with innovative technology.
The P'9981 Black consists of a stainless steel frame encased in black plastic with a hand-wrapped leather backing. Additional highlights include a special black QWERTY keyboard and a crystal-clear touch-screen display. Just like the original P'9981, the black version features a customized Porsche Design user interface and an exclusive, premium BlackBerry-Messenger-PIN. The choice of materials and sleek black design are typical hallmarks of Porsche Design.
"Since the beginning, our brand has been identified with the colour black," said Juergen Gessler, CEO of the Porsche Design Group. "Our first product was a completely black watch. It was a revolutionary product and was a sensation all over the world. As is typical of Porsche Design, the colour black had a functional significance. The "Chronograph I" was inspired by the non-reflective design of racing car controls, with everything in matte black apart from the instruments. The aim was to ensure a clear and easy-to-read display. The Porsche Design P'9981 Black follows this tradition."
The Porsche Design P'9981 Smartphone is based on a platform with a 1.2 GHz processor and HD video recording, as well as high-resolution 24-bit graphics and modern sensors compatible with new Augmented Reality applications. The P'9981 also has 8GB of internal memory and a 16GB micro SD card. The memory can be expanded up to a total of 40GB. The BlackBerry 7.1 operating system of the Porsche Design P'9981 Black incorporates a latest-generation browser, one of the best on the market, to ensure a fast and flowing surfing experience. The Smartphone also features Liquid Graphics™ technology for smooth and very high-resolution graphic displays.
The P'9981 Black will be available mid-January 2013 in Porsche Design stores worldwide.